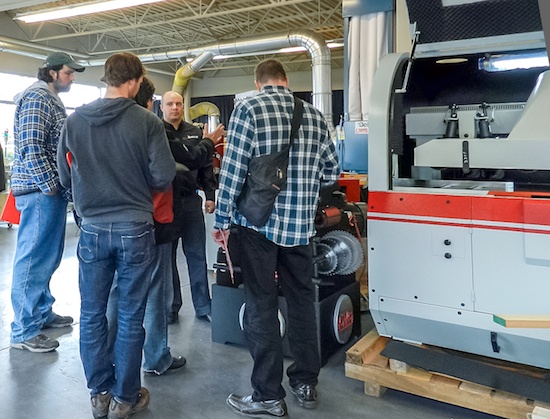 Akhurst Machinery's open house focused on the benefits of automation.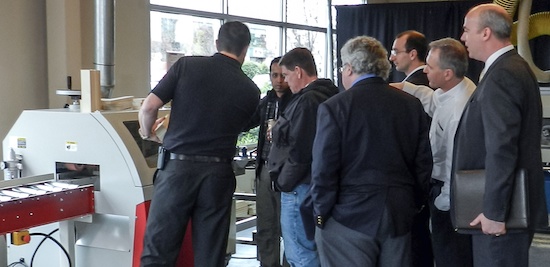 In April, Akhurst Machinery of Delta, B.C. hosted a Solid Wood Open House, which focused on the benefits of automation by outlining advancements in machinery technology for the secondary wood processing industry.
The three-day event featured live demonstrations on Leadermac quickset moulder featuring the latest in SmartSet controls. Also featured were the latest in optimized ripsaws, defect optimizing cut-off saws, waste reduction grinders, wood clamping, and more.
This was the first event hosted by Akhurst directed solely at the solid wood industry. Customers were able to see up close how these advancements will benefit their production and overall profitability through reduced setup time and increased efficiencies. In addition to the Akhurst sales team, customers were able to speak with industry experts from Akhurst's manufacturer partners Leadermac, Doucet, Weima, Tigerstop, and Cantek. Attendance exceeded expectations and demonstrated the growing interest in automation in this important market segment.
Established in 1938, Akhurst Machinery is one of the largest independent machinery dealers in Canada with offices from coast to coast.