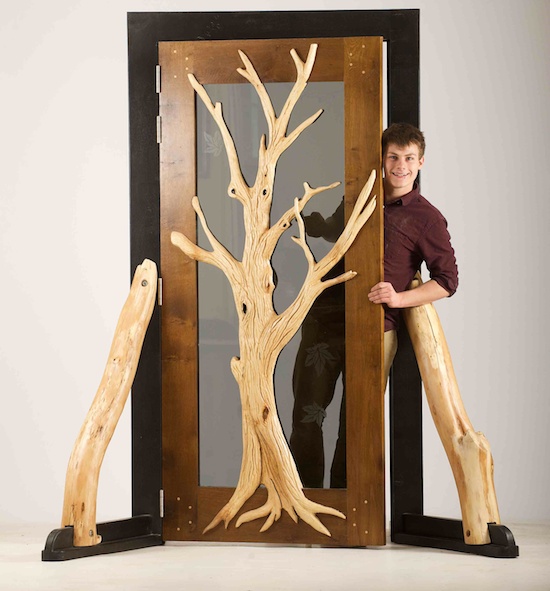 Andrew Brassington

Two young Canadian woodworking students at the Chippendale International School of Furniture in Scotland, have won prestigious awards – with one of the student's pieces being exhibited at the Scottish parliament. Student of the Year was Andrew Brassington from Ontario, whose course work included a monumental door made from locally sourced Scottish timber - inspired by a silver birch sapling that he saw growing through the ruins of a collapsing barn in southern Ontario.
Design Student of the Year was Ria Da Costa, originally from Trinidad and Tobago, now also living in Ontario, who created an intricate Lennox Desk, named after her grandfather, with no less than 2167 pieces of veneer on its surface – and which was exhibited in the country's parliament.
Last year, Gary Staple, from Halifax, Nova Scotia, won Student of the Year for his portfolio of work, which included a stunning tea cabinet.
The Chippendale International School of Furniture, near Edinburgh, Scotland, has been teaching furniture design, restoration and making for 30 years. Each year it attracts students from around the world for intensive 30-week courses. This year's intake included students from Canada, the USA, Norway, Italy and the UK.
The School has built an international reputation in a niche area of further education, nurturing craftsmanship and raising the profile of furniture design and making as a career option. A leading European arts commentator, Professor Richard Demarco, a former European Citizen of the Year, has described the School as an "inspirational and wonderful institution of international importance."
Andrew Brassington's winning piece was his L'arbre Door, inspired by the resilience of the silver birch that had grown into an empty doorframe propped against a pile of stones to leave the tree highlighted against the sunset. Ria Da Costa's winning desk, in mahogany and walnut, with a sycamore veneer, was stained with vinegar and iron shavings to give a metallic effect – and was designed to merge the old and the new in a unique and timeless design.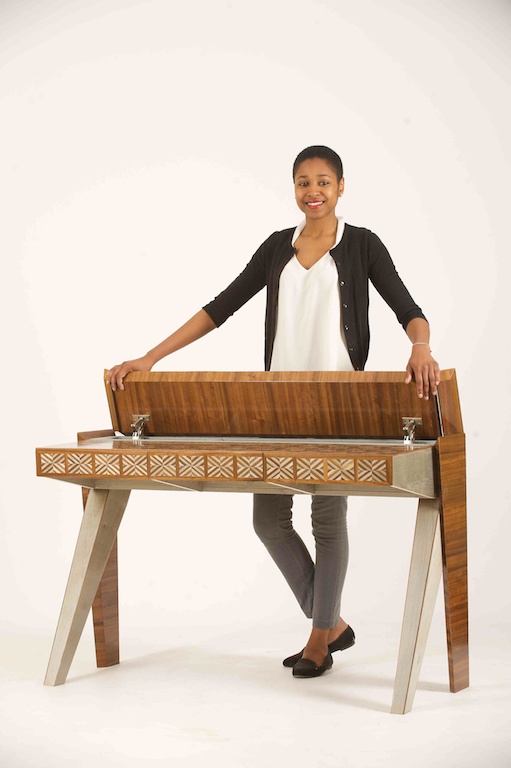 Ria Da Costa