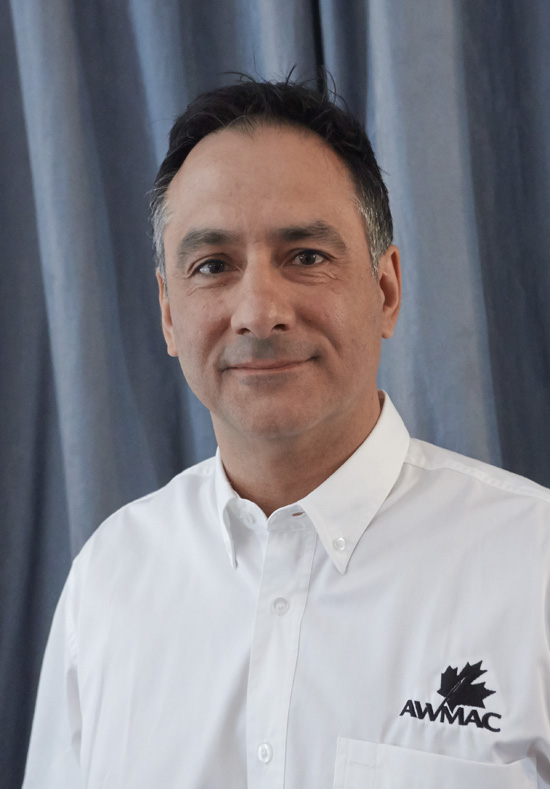 Carlo DeFrancesco

Carlo DeFrancesco believes it is important for AWMAC to increase its membership, continue to spread the word about the AWMAC standards and GIS and also help some of its smaller regional chapters with training and promoting GIS.
DeFrancesco took over as president of the Architectural Woodwork Manufacturers Association of Canada following its recent National Conference in Saskatoon, Saskatchewan that saw more than 150 members as well as friends and family come together for three days of business, networking and social time.
DeFrancesco, who along with his brothers John, Valentino and David runs Green Valley Woodworking in Bolton, Ont. first joined AWMAC in 1993 and also served as president of the Ontario chapter from 2005 to 2008.
"Members join AWMAC for many different reasons," DeFrancesco says. "For us it was initially because we felt that the AWMAC standards and GIS are important features and would be good for the company."
Since then he has discovered many other important reasons, everything from member services, the resources of having a place to talk to others in the industry and of course the social aspect of an organization that values member interaction outside the work environment as well.
DeFrancesco says that up until now, AWMAC has been mainly chapter driven, but perhaps it is time to make some adjustments and "make it more of a standardized organization across the board."
But there is a hitch. Ontario and British Columbia boast fairly larger chapters, while other regions don't have the population to support that.
So in order to help out the smaller chapters, DeFrancesco says he would like to see the board discuss ways of 'spreading the wealth,' for lack of a better term.
"I think it's fair to say that we are all trying to do the same thing, we all want the best for our industry and I think there are ways in which we can be more effective."
There is for instance the aforementioned funding idea that could help smaller chapters with GIS and promotions or even some funding to put on their own awards ceremonies to highlight the great work that is being done by their members.
British Columbia has a long history of organizing and hosting a strong awards event for its members and Ontario reintroduced its own awards two years ago. Some other chapters also recognize their members and DeFrancesco feels that once all chapters are able to host their own events it may be an opportunity to hold a national event so everyone across the country can see the great projects being completed by members every year.
"I would just love to have a national awards program," he says, "I think that would be great and I encourage all chapters to see if they can get their own events off the ground."
Right now AWMAC has around 400 members and DeFrancesco says there are so many shops across the country there is no reason that number couldn't double or more.
"But we have to take another look and see what our members and potential new members are looking for from the organization," DeFrancesco says.
"It's a value proposition. We have to look for ways to increase the value for our members, and if we do that I think we can increase our membership and grow the association.