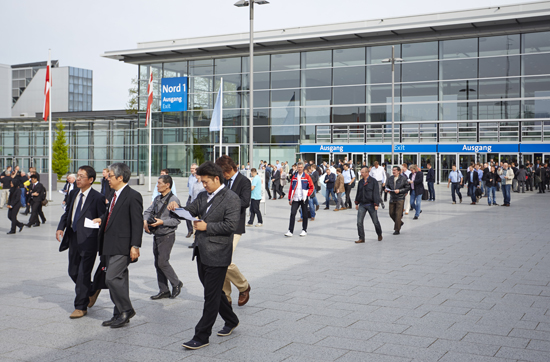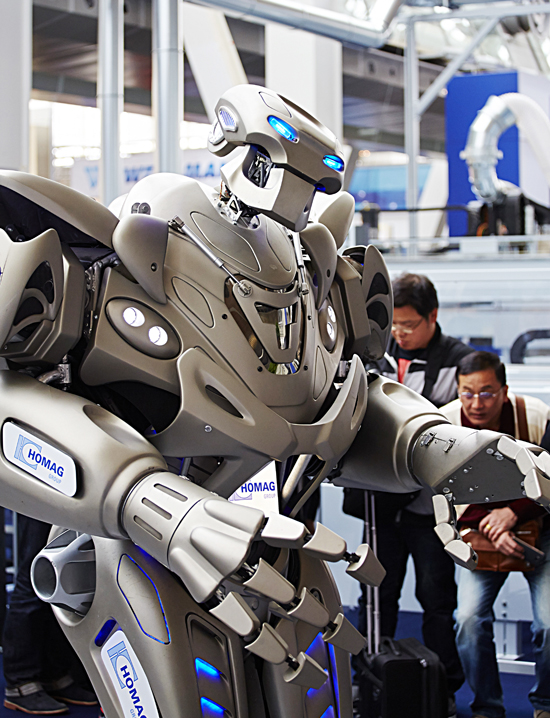 PHOTOS: Woodworking
LIGNA is putting the spotlight on the growing trend of production process digitization and fully integrated machines and HOMAG's 'Titan' was one way to deliver that message to customers.

LIGNA, the international industry showcase event, which is being held May 11-15 in Hannover, Germany, is leaving little doubt that the woodworking industry is experiencing a near-seismic shift towards a digital and fully integrated future.
But any visitor to LIGNA will also have realized that that future is already here.
LIGNA is putting the spotlight on the growing industry trend of production process digitization and the shift towards intelligent, fully integrated woodworking and wood processing machines and that focus is well received by visitors who are coming in droves to see the latest innovations.
LIGNA started out strong right on opening day with long lines of visitors eager to see what the industry has to offer.
LIGNA is traditionally the place where companies introduce their latest and greatest – in fact they deliberately time their releases of new and innovative products and services to this industry-leading show.
And it showed.
Numerous exhibitors said how pleased they were with large crowds and busy displays starting on opening day with packed aisles and crowded stands. Several exhibitors told Woodworking they don't remember being this busy this early in any show.
From fully automated production lines at HOMAG and IMA, to improved hot-air edgebanders, nearly two-dozen new or significantly re-engineered machines at WEINIG and HOLZ-HER and much, much more, there is plenty to see at this years' event.
So much in fact that we are preparing an in-depth, full report for the next edition of Woodworking and our website.
"Process optimization. Automation. Product individualization. They're the big themes at LIGNA 2015," said Dr. Jochen Köckler, a member of the Managing Board of Deutsche Messe, the company that organizes LIGNA.
"Companies that work with wood are working smarter as they embrace the automated, connected world of Industry 4.0. They are looking for ways of making their production processes more efficient, and LIGNA is where they will find the innovative, highly versatile technologies they need in order to achieve this."
What also amazes is the sheer number of application for that new digital technology and integration.
From new smartphone apps for clever applications and better service to fully automated production lines, the possibilities to put the latest technology to good use seem limited only by people's imaginations.
From kitchen cabinets, doors and windows to roof trusses and everything in between, if it's made from wood and made using machines of any kind you can see it at LIGNA 2015.