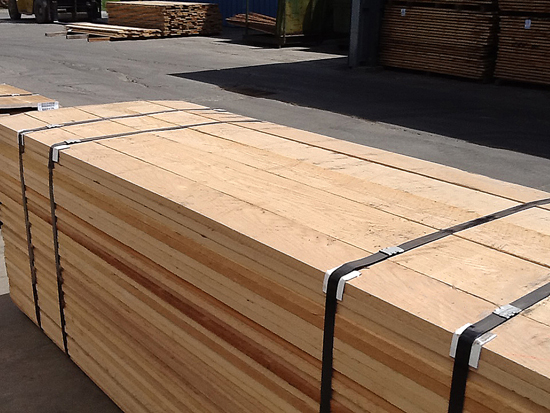 Baillie Lumber has designed a high quality premier proprietary grade red oak, which exceeds industry standards and traditional grading parameters.
Offering color consistency, restrictions for wane and side bend with no mineral, checking or stain, Baillie's Super Prime Red Oak is recognized in the industry as a product that increases yield and reduces waste.
Baillie Super Prime Red Oak is specially selected and sorted to meet their proprietary grade guidelines and is an industry choice for manufacturers of furniture and cabinetry.
Super Prime Red Oak is available in 4/4 and 8/4 thicknesses and in 6" and wider random widths with a special heartwood spec and is available for shipment around the world.
For over 40 years, Baillie has been developing custom and proprietary grades that provide better overall production and higher yields for our customers.