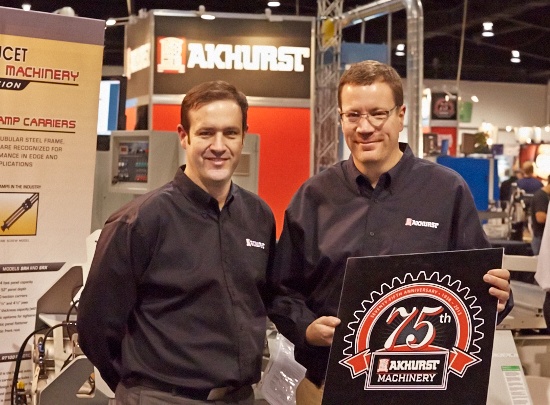 Ryan and Graham Akhurst at WMS 2013.

This is a very special year for Akhurst Machinery, which is celebrating its 75th year in business.
To mark the occasion, the company hosted a 75th Anniversary Celebration at WMS 2013 in Toronto.
All registered show attendees were invited to the event held at the Aviation Ballroom at the International Centre Oct. 25, following the show. Complimentary food and refreshments were served.
William (W.A.) Akhurst started the company in 1938 and since then Akhurst Machinery has grown to become one of North America's largest independent equipment distributors.
With five offices strategically located across Canada and with one in Washington State, Akhurst is able to offer customers local expertise, service, and support. To this day, the company continues to be family owned with the 3rd and 4th generations currently employed in the company. Over the years, Akhurst has established itself as a leading distributor of high quality industrial equipment to the secondary wood industry, and grinding and sharpening industry.
Akhurst Machinery group of companies also include the operations of Cantek America Inc. and Leadermac USA which distribute a wide range of woodworking machinery including moulders, solid wood, and panel processing equipment throughout the United States.
Ryan Akhurst, marketing manager, credited their many loyal customers, suppliers and dedicated staff for their success.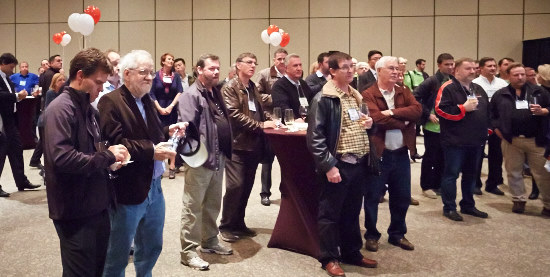 75th Anniversary Celebration at WMS 2013.