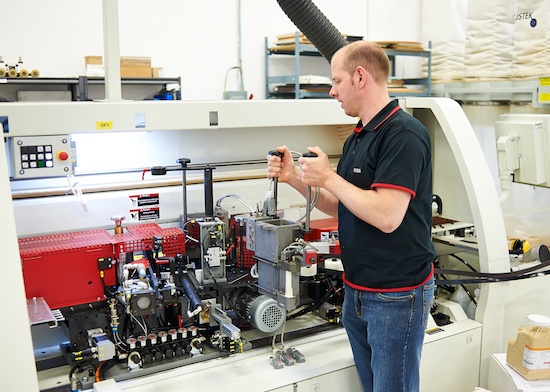 Photo: Woodworking
Service technician Thomas Eusterbrock shows that it takes less than a minute to change glue pots on the IMA Advantage 500 edgebander.
IMA-Schelling Canada has marked the official grand opening of their new showroom and offices in the greater Toronto area with an open house June 18-19.
Located at 3400 Ridgeway Drive, Unit 8, in Mississauga, Ont.
 this was the first official event in the new location and featured the companies' latest machinery line-up and demonstrations on how that technology can be used to increase production efficiencies and increase your bottom line.
It was an opportunity to see edgebander demonstrations featuring high gloss panel processing, textured panel processing, coloured glue and quick glue pot changes as well as beam saw demonstrations featuring cycle optimization, infinite grooving and 3rd phase cutting.
"We had a good event," says Murat Dogan, president of IMA Canada Corp.
"Of course we would always like for even more people to come out, but we have not held many of these open houses in the past, so it will take some time for people to get used to the idea that we are having these events."
But now that they have moved to a more modern and brighter facility with a better showroom, Dogan says they are seriously thinking about holding industry events and seminars on a more regular basis."
"Summer is not the best time for this with people taking vacations, but it was really just about wanting to show off the new facility and have an official grand opening to get the word our about what we are doing," he adds.
"It was a good event, people came out both days and even on Friday and we got a couple of new leads from new companies, potential new customers and that is always good news."
During the open house, participants also had a chance to practice their swing at www.teesindoorgolf.com, located right next door. The facility was available on both days between 12 noon and 4 p.m.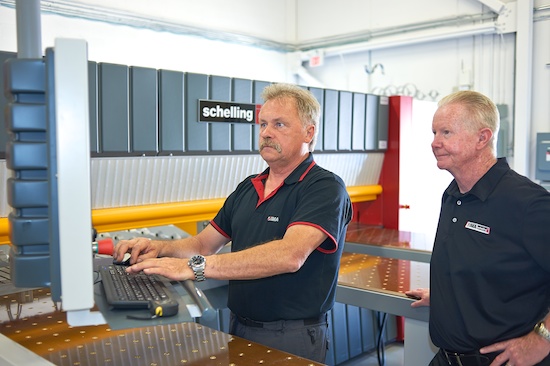 Photo: Woodworking
Service technician Bogdon Klim and Bob Cleary, east coast regional sales manager, set up a Schelling FH4 panel saw.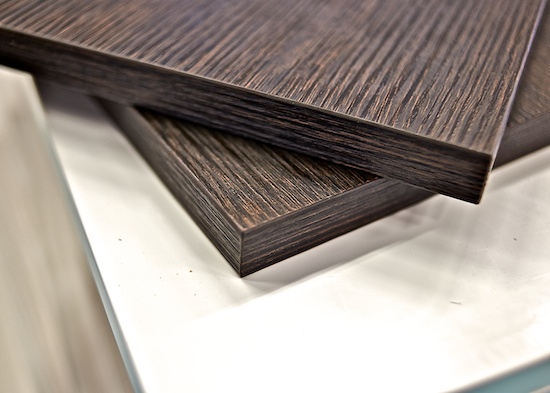 Photo: Woodworking
Textured and high-gloss panels processed using coloured glue.