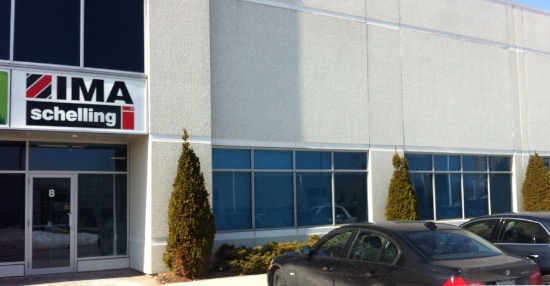 IMA-Schelling Canada open house.

IMA-Schelling Canada has announced the date for the grand opening of their new showroom and offices in the greater Toronto area.
For two days, June 18-19, the companies will mark the official grand opening of their new facility at 3400 Ridgeway Drive, Unit 8, in Mississauga, Ont.
The event will feature the companies' latest machinery lineup and demonstrations on how that technology can be used to increase production efficiencies and increase your bottom line.
There will be edgebander demonstrations featuring high gloss panel processing, textured panel processing, coloured glue and quick glue pot changes. There will also be beam saw demonstrations featuring cycle optimization, infinite grooving and 3rd phase cutting.


But it's not all business and no play.
During the open house, participants will also have a chance to practice their swing at www.teesindoorgolf.com, located right next door. The facilities will be available on both days between 12 noon and 4 p.m. Please bring your own clubs and RSVP for the golf at murat.dogan@imacanada.com. Don't miss this opportunity to mix work and play.