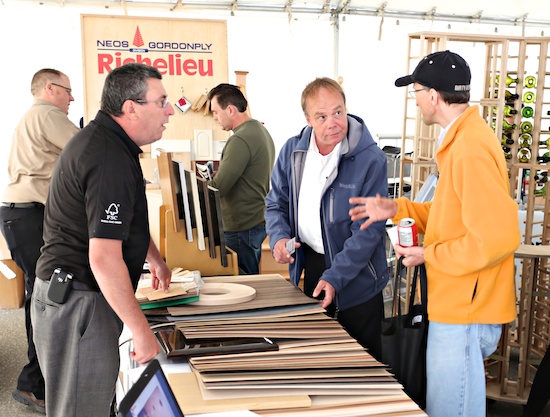 Hundreds attended least year's Trends Event.

Richelieu Hardware will host its Trends Event on Thursday, June 5, from 9 a.m. to 7 p.m. at their facility at 6420 Viscount Rd., in Mississauga, Ont.
Regional customers and the design and architectural communities are invited to the special event to discover new innovative products from North America, Europe and around the world.
There will be great promotions and giveaways as well as several guest speakers discussing everything from profit improvement planning to lighting and sliding hardware solutions; refreshments and food will be served throughout the day.
For more information about the Trends Event or to sign up for a seminar, just click the link and download the PDF.


Download PDF