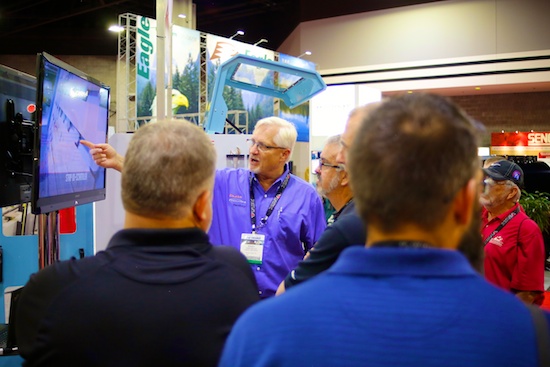 Photos: Woodworking
IWF 2016 is underway in Atlanta.
With close to 1,100 exhibitors and registrations running more than 20 per cent ahead of the last show, IWF 2016 - which kicked off in Atlanta on Wednesday, Aug. 24 - is off to a great start.
"It's a very vibrant show and I think people are very engaged," said Jim Wulfekuhle, IWF's vice president of sales and marketing.
"Conference participation is up in the double digits, we have visitors from 90 countries and 49 states, and of these visitors 50 per cent are decision-makers from their respective companies."
And Christian Vollmers, president of HOMAG Canada and Stiles Machinery, said during an afternoon news conference that they were busy starting about a minute after the show opened and it never let up.
"So far, IWF is certainly meeting our expectation," Vollmers said.
Asked what he thought of the show so far, Rick Bush of Festool USA, pointed to his crowded exhibit area and smiled and said, "it's just great."
And the story was much the same at other stands were people we spoke to have only good things to say about a strong opening day.
IWF 2016 continues for three more days, until Aug. 27, at the Georgia World Congress Centre in Atlanta.