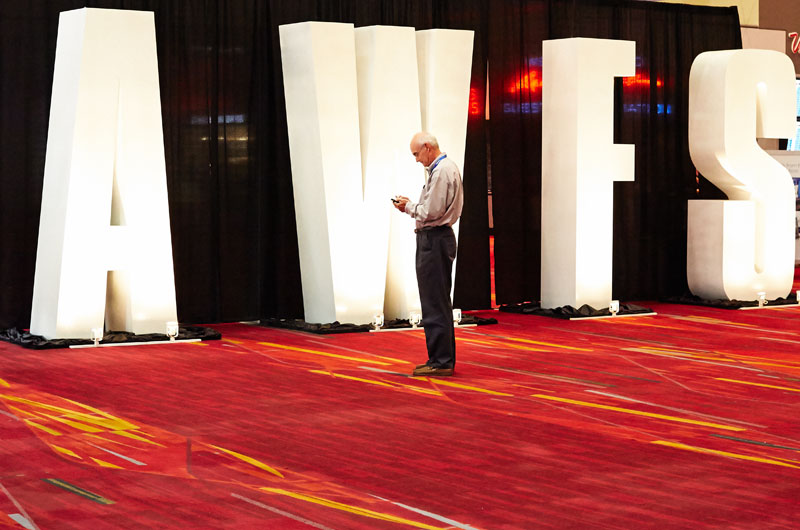 AWFS Fair notched a significant increase in participation in 2015 and is now building on that momentum in anticipation of the 2017 show, July 19-22 in Las Vegas.
Every two years, AWFS Fair transforms into the largest showcase of machinery, materials, supplies, and services in North America.
In four power-packed days, you will get a first glimpse at the newest products that could make you more profitable and efficient, get hands-on experience with the latest technology transforming the industry, plus a wide variety of classes of classes that will make your more successful. For small shops and enthusiasts, you'll get a close-up look at the latest power tools, machines, hand tools, and accessories that will make your shop time more enjoyable.
Known as the industry's innovation marketplace, AWFS Fair is the "go to" event for thousands of woodworking manufacturing professionals who need cutting-edge solutions to make their operations more competitive and more profitable.
Addressing that quest for innovation, AWFS Fair 2017 will once again bring the entire global industry together for an in-depth review of the new developments and advances that are driving the market.
Participants will benefit from high-quality educational programming (the College of Woodworking Knowledge), a huge, expanded show floor that features top suppliers and resources, and a variety of opportunities to network, learn and acquire the relevant information and strategies to help them grow along with their industry.
Register here and save! DISOCUNT FOR WOODWORKING READERS $10 OFF REGISTRATION – USE PROMO CODE: 10A16