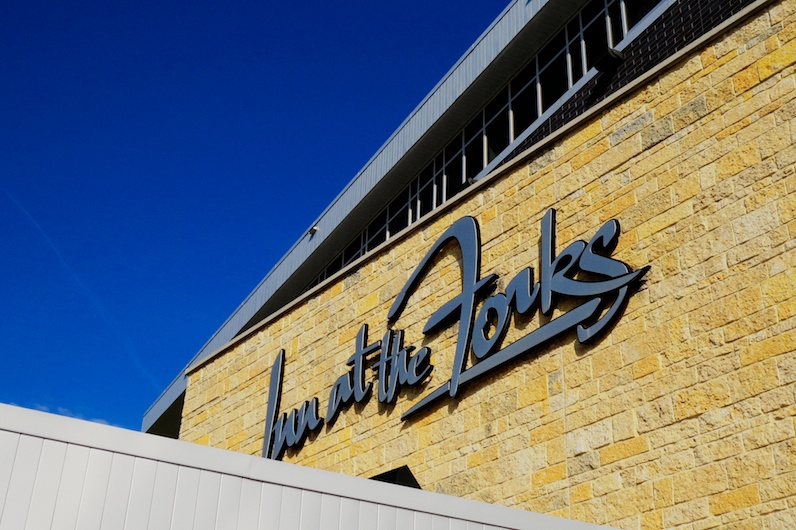 Photos: Woodworking
AWMAC's Manitoba Chapter hosted the 2017 National Convention in style.

Sunshine, 30˚C-plus in early June and no mosquitos - it felt like another episode of Myth Busters but no, it was the 2017 National Convention hosted by AWMAC's Manitoba chapter in the beautiful Forks section of Winnipeg.
For 40 participants the packed four-day event schedule started with a golf tournament at Bridges Golf Course and ended with the Welcome Reception and Partners Showcase at the posh Manitoba Club.
AWMAC's National Partners prepared exhibits to show their latest product and services available to the industry in a casual atmosphere with great food and drinks being served and networking was on the agenda. This day, like the following ones, ended in the hospitality suite where the networking continued.
No time was wasted to get down to business the next morning. After a hearty breakfast and keynote by Sheldon Smith, co-host of Canadian Pickers, the AGM was held. Highlights were the introduction of the new NAAWS standard, the election of Larry White as Association President and the 2017/18 board of directors and partner presentations.
A beer and chocolate tasting tour was on the agenda for the afternoon. The President's Gala was held that evening at the architecturally stunning Canadian Museum of Human Rights, to celebrate the association's accomplishments and toast the new president and board.
The following morning Tim Hague, winner of Amazing Race Canada, delivered an inspiring keynote to get the day started before the Wood Manufacturing Council (WMC) presented some of the findings from its recent Labour Market Study and held a workshop-style WoodLInks session. Additional interesting social events were scheduled for the day and the evening ended at Assiniboine Park with wagon rides, the Zoo to dine with polar bears and seals before heading to Rudy's at the Manitoba Hydro Building, a Platinum LEED certified building, for music drinks and networking on the patio.
AWMAC convention was a fun and informative event not to be missed by anyone involved in the architectural millwork industry in Canada and the perfect opportunity for a new found appreciation of Winnipeg and all it has to offer.