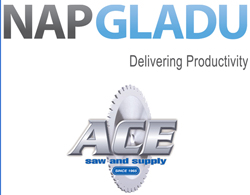 NAP Gladu, a Techniks Industries company, has acquired Los Alamitos, California-based Ace Saw and Supply. For more than 50 years, Ace Saw has built an exemplary reputation for providing carbide saw service, band saws, hot taps, and hole saws by maintaining the highest standards in quality and customer service.
The acquisition of Ace Saw builds on one of North America's largest service networks and strengthens the capabilities, products, and services of both companies.
"The NAP Gladu team looks forward to working with Murdoch and the Ace Saw employees to offer their tremendous knowledge to the customers we serve," said Vern Cameron, CEO & President of Techniks Industries.