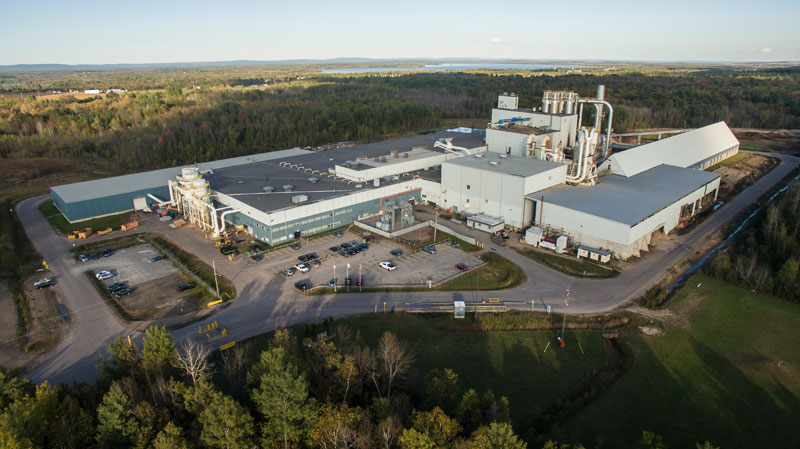 Photo: Contributed
Pembroke MDF plant and molding production facility, Ontario, Canada.

Roseburg Forest Products has completed the purchase from Pembroke MDF, Inc. of Pembroke's medium density fiberboard (MDF) plant and molding production facilities located in northeastern Ontario, Canada.
The two companies reached an agreement in principle in March 2018, dependent upon final due diligence and board of director approval.
"This acquisition is a strategic step toward expanding our North American footprint and increasing our presence in the MDF market," said Roseburg President and CEO Grady Mulbery. "The Pembroke plant and its employees are an excellent addition to our enterprise.
"We look forward to getting to know the employees and the Laurentian Valley community."
Founded in 1936, Roseburg Forest Products is a privately owned company and one of North America's leading producers of particleboard, medium density fiberboard and thermally fused laminates.
Roseburg also manufactures softwood and hardwood plywood, lumber, LVL and I-joists. The company owns and sustainably manages more than 600,000 acres of timberland in Oregon, North Carolina and Virginia, as well as an export wood chip terminal facility in Coos Bay, Ore. Roseburg products are shipped throughout North America and the Pacific Rim.