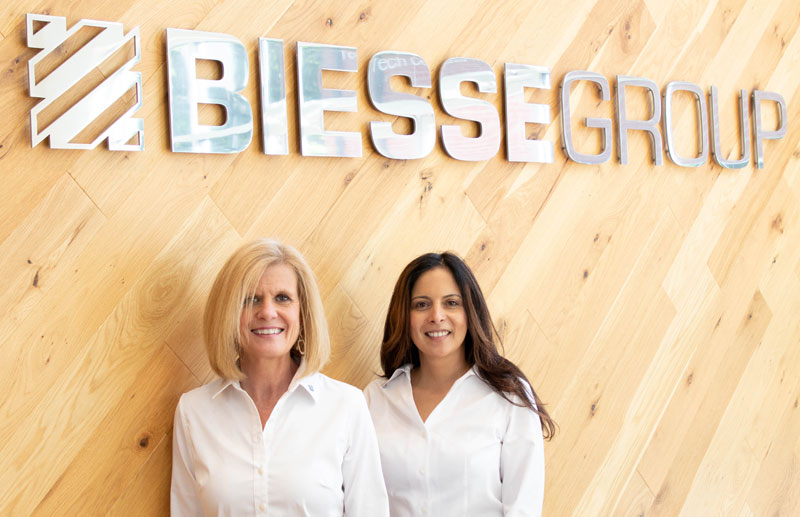 Photo: Contributed
Michelle Landry and Elizabeth Valentin.


Biesse Group's strong growth in the North America market has served as a catalyst for expanding the human resources department to better support its employees and elevate recruiting efforts.
"At Biesse Group, our employees are the foundation of our company," said Niki Kampiziones, Biesse Group America and Canada executive vice president.
"We recognize our success is based on the hard work and dedication of our employees, as well as growing our team with new talent.
"For this reason, we are excited about the investments and improvements we are making in our HR department."
Michelle Landry, who has served as Biesse Group's North America human resources manager for over 15 years, has accepted the new position of North America corporate recruiting manager and Elizabeth Valentin has joined their team as North America human resources manager.
Providing a focal point for strategic actions will allow the HR Department the best opportunity to pursue Biesse Group's goals.
In her new role, Landry will handle recruiting for all positions in North America ensuring the company attracts and hires the best employees. In addition, she will be responsible for implementing and following employee career paths to provide ongoing resources to enhance their skills and knowledge.
Elizabeth Valentin, who brings 13 years of HR management experience to Biesse Group, will oversee employee relations, policy development and deployment, compliance, employment laws, benefits and compensation administration.