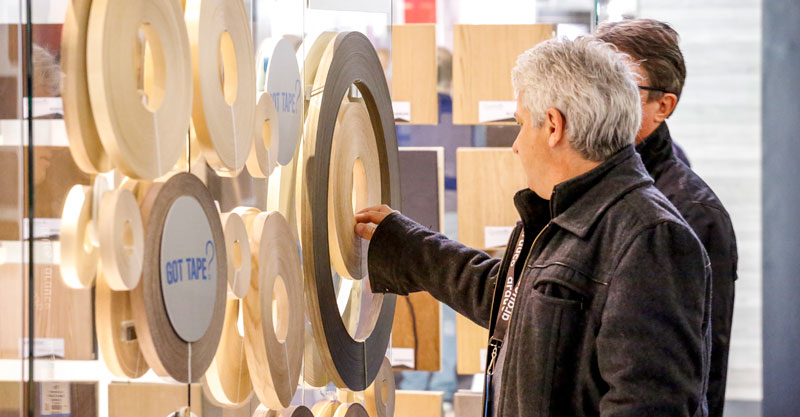 Photo: Woodworking
WMS promises more high-tech equipment, bigger exhibitor footprint.

An expanded educational program and an increased exhibitor footprint will greet attendees at the Woodworking Machinery & Supply Conference and Expo (WMS) to be held Oct. 31 to Nov. 2.
With three months to go WMS 2019 was running 20% ahead of the 2017 edition of the show in terms of exhibitors and exhibition space, according to show management.
"Several of the Canadian woodworking industry's major machinery and supply companies have returned or increased their presence at WMS in 2019," said Tim Fixmer, president and CEO of CCI Canada, which owns and operates the event.
"Attendees will be pleased to see the increased woodworking technology offerings at WMS."
He said the increase in high-tech equipment that will be on display is a testament to the show's overall growth.
"WMS 2019 is by far Canada's largest woodworking show and we're excited to give the attendees a comprehensive range of technology to explore and evaluate."
The three-day event features a total of four keynote presentations, two days of classroom education, and new this year, WMS Live. WMS Live will run continuously on the show floor and will offer presentations from a number of exhibitors and institutions.
"WMS Live is another new feature of the show," said Fixmer. "WMS Live is complementary and gives our attendees a chance to take a break and learn at the same time."
Kick off keynotes
Free keynotes prior to the opening of WMS 2019 on October 31 and November 1 will launch the show's daily educational programming. TV star and professional contractor, Mike Holmes Jr., will discuss working with your customers and meeting your customer's expectations in his opening day keynote titled, "Making It right with your customers." Holmes' presentation is set for Oct. 31 at 9 a.m. prior to the official opening of WMS 2019.
FDMC's editor Will Sampson will kick off WMS on Nov. 1 with his keynote, "Solving the Pricing Puzzle." Sampson's presentation will provide valuable insight into his FDMC annual pricing survey. "Our readers have told us time and again that pricing correctly is one of their biggest challenges," said Sampson. "They constantly find themselves caught between the extremes of pricing work too low to make a reasonable profit and bidding jobs too high to get the work in the first place. Either extreme is bad for business, and this survey is an attempt to deal with that."