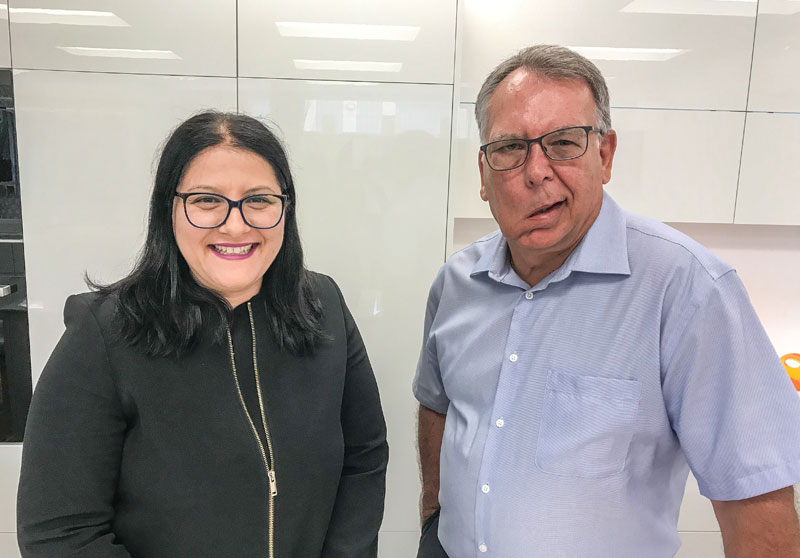 Photo: Bum Canada
Iris Sharofi and Kevin Tratt.

Blum Canada has announced that Kevin Tratt will retire from his role as managing director effective July 1, 2019.
However, Tratt will stay on in a transitional role sharing his 30+ years of industry and product knowledge and continue to oversee the construction of Blum Canada's new building, which is currently under construction. That means Tratt will continue to work and be available at Blum's offices until the end of 2020.
Blum Canada is pleased to announce that Iris Sharofi will take on the role as Blum's new managing director.
Sharofi has worked at Blum Canada for the last 2 ½ years as financial controller. She brings strong management and organizational skills and a clear vision of the requirements of the future. Sharofi is excited and passionate about the business and looks forward to playing an integral role in the company's future.