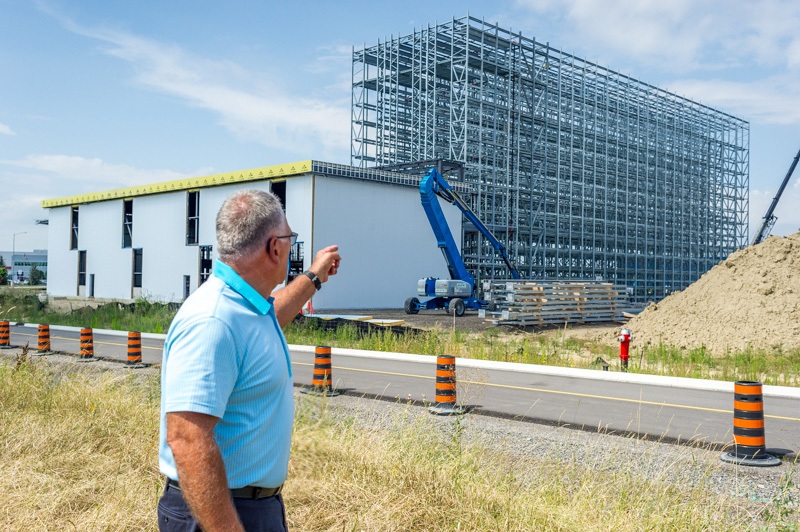 Photos: Woodworking
Blum's Kevin Tratt says the new, 24-metre tall automated warehouse stores 6,300 pallets.

Construction of Blum Canada new head office in Mississauga, Ont. is progressing nicely and Kevin Tratt took Woodworking Canada on a tour of the building site.
Tratt recently retired from his role as general manager of Blum Canada, but is staying on in a transitional role sharing his 30+ years of industry and product knowledge and continues to oversee the construction of Blum Canada's new building,
Much of the building's structure has been completed and provides a good idea of its size and ability for more efficient product delivery to customers across the country.
The new facility will cover 61,000 sq. ft. and will house offices, a visitor-friendly showroom and the aforementioned 6,300 pallet, automated warehouse.
The property also provides an additional two acres for future expansion.
The warehouse space will expand significantly from Blum's current building thanks to the 24 metre-tall, automated pallet warehouse, which will provide some 41,000 sq. ft of space.
Offices and showroom will occupy 10,000 sq. ft. each.
Completion is scheduled for fall 2020.