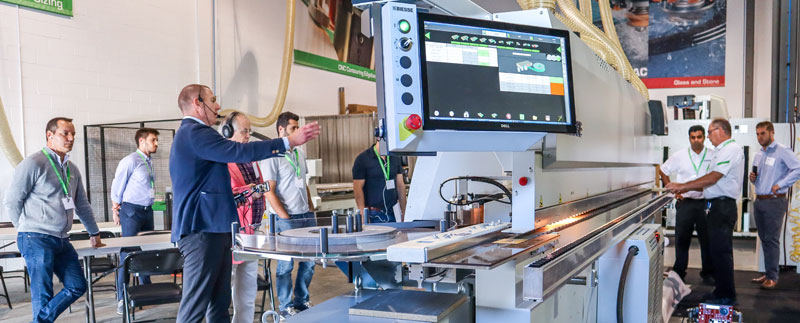 Photos: Woodworking

Biesse's Matt Fleming at the Industry 4.0 seminar.

Biesse Canada along with Planit Canada and Web-Cab hosted an Industry 4.0 seminar at Biesse's Mississauga offices and showroom on Sept. 26.
The event offered a chance to see a demonstration of how Cabinet Vision, along with WEB-CAB's Manufacturing Execution System (MES), and Biesse machinery work together to improve your processes from the initial design, to tracking parts through your shop, and right through to your finished product – making your shop more profitable, and keeping your business in the game well into the future.
There were two sessions starting at 9 a.m. and noon respectively.
"It was a collaborative effort," said Matt Fleming, vice president of sales with Biesse Canada
"We wanted to showcase the latest technology, both in machinery and software, in action and demonstrate how using that technology can help companies stay competitive," Fleming said and added that 90 per cent of Biesse new machinery is Industry 4.0 ready.
Peter Mate, president of Planit Canada said it is important to show the "synergy between our companies and highlight some of our new technologies.
"We had over 35 people registered and we started with an update on where Biesse is and where they are heading," said Mate.
"We then looked at their showroom to see some of their latest equipment in action and a demonstration of how Production Assistant from Web-Cab works. Web-Cab re-created a mini-shop environment and proceeded to show part movement and tracking from the CNC machine right to the customer site for install. Scanning and RFID readers tracked the parts and monitors helped the users understand what to do next rendering the shop paperless and one step closer to Industry 4.0.
The event wrapped up with a discussion and question and answer period for participants.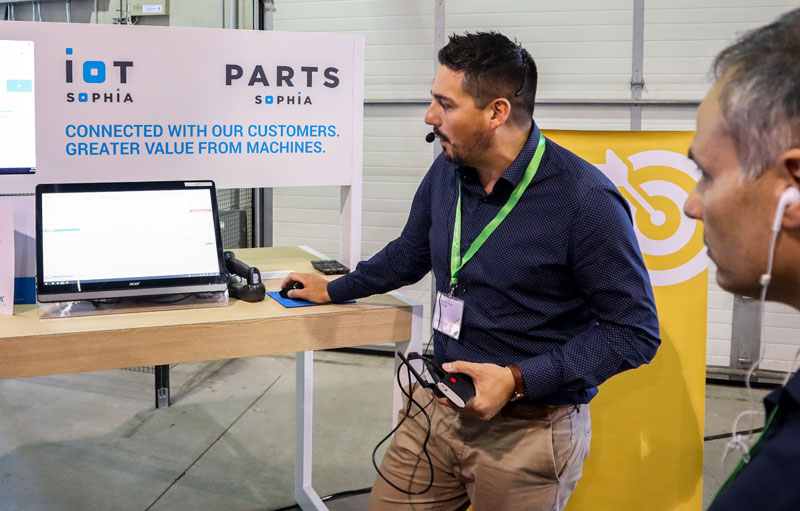 Jonathan Saucier of Web-Cab.