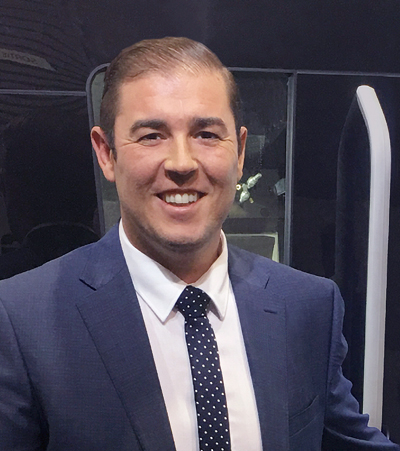 Photo: Contributed
Marco Fernandes
Marco Fernandes has taken on the role as managing director at HOMAG Canada.
Effective Oct. 15, Fernandes will guide the day-to-day operations at HOMAG and Andreas Grabe, who held the position previously, will focus on the sector of Building Automation.
Fernandes brings 20 years of industry experience and 24 years of machinery experience to the job.
He started my career in the woodworking industry at the age of 18.
Fernandes started working at NEFF Kitchens where he did a wide range of jobs including cabinetmaker, installer and machine operator while at the same time studying electronics at Sheridan College.
Following his studies, Fernandes applied for a job at HOMAG and was hired as a field service technician in 2001. He was promoted, first to assistant service manager and then to regional service manager.
After 15 years, Fernandes accepted a new challenge at DMG MORI as their national service manager, responsible for parts and service. In his four years at DMG MORI, Fernandes helped rebuild the service department from the ground up by hiring qualified technical staff and implementing rigorous factory training programs in order to better serve customers in the aerospace, aviation, automotive and defense industries. "Although DMG MORI is a fantastic company and I worked with a fantastic team, I never forgot my roots and when the opportunity was presented to return to HOMAG in this new and challenging role it was an easy decision to make," Fernandes says.