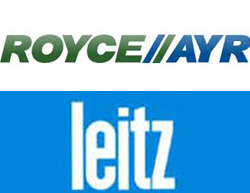 WMS will also feature WMS-LIVE, which offers a wide selection of presentations on a wide variety of topics.
Including this one: Starting at 11 a.m. on Friday, Nov.1 Scott Burton of Royce//Ayr, who is also a columnist at Woodworking magazine, will lead a video presentation of common industry operations to demonstrate best practices for optimizing machine performance. He will focus on RPM + feedrate, depth of cut, overlaps and tool path as well as programming strategies.
Burtin's presentation - Optimizing Machine Performance - will be followed by an interactive question period with the audience.
The live discussion will be supported by Don Goudreau from Leitz.
This presentation is sponsored by Woodworking Canada.
You can download the WMS-LIVE schedule below.
Download PDF