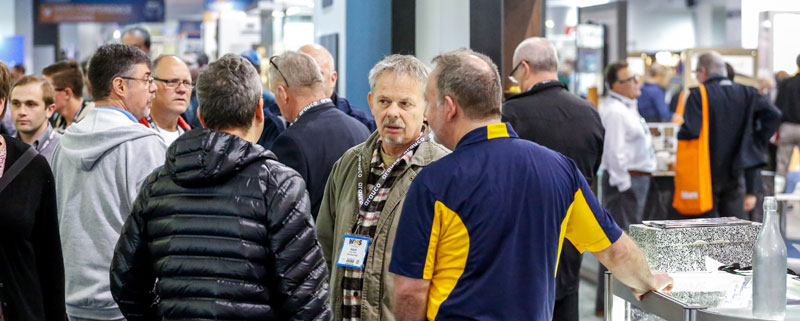 Photo: Woodworking
WMS 2019 has something for every shop.


WMS starts today and with more than 65,000 sq. ft. of exhibits, more than 170 exhibitors, and 5,000 expected visitors, you can be sure this show will have something for you.
The major machinery manufacturers and distributors, and materials, software, and supply companies that operate in Canada will be in one place for three days at the International Centre.
WMS is a one-stop shop for attendees to find new machinery to upgrade their manufacturing plants, seek out new products and sources of hardware, panel products and components; and be exposed to new ideas and concepts to improve their products and operations.
The Woodworking Machinery & Supply Conference & Expo, Canada's largest industrialwoodworking event, will feature a wide selection of new machinery and supplies made in Canada, the United States, Europe, Asia and others parts of the globe.
WMS' three-day run at the International Centre runs Oct. 31-Nov. 2.
WMS 2019 kicks off with a free keynote by HGTV star Mike Holmes Jr. and the three-day event includes many classroom sessions on topics ranging from lean to finishing.
You can download the complete Education Program schedule below.

Download PDF