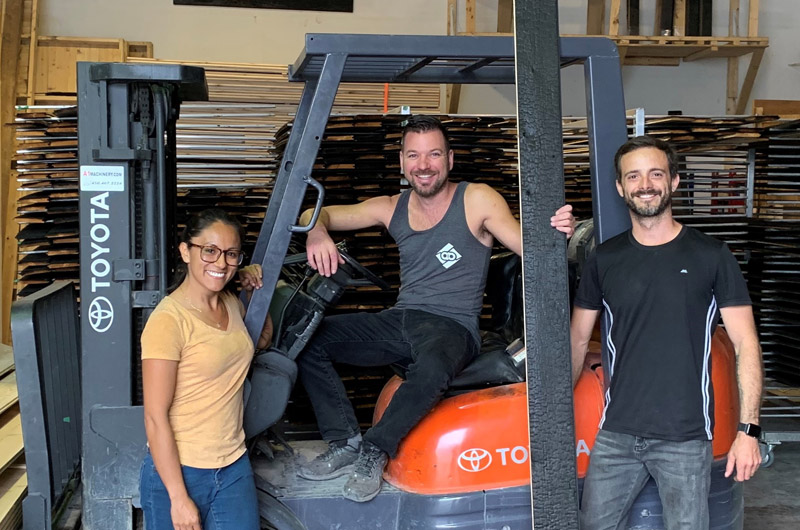 Photos: Arbres et Bois
Daniel Bellrose, centre, seen here with some of his crew, specializes in Yakisugi burned wood.
Yup, that's not a misprint, it's true and they're very successful at it.
Trained in the Land of the Rising Sun with architect Goshi Shirakawa in Tokyo, Japan Daniel Bellrose specializes in Yakisugi burned wood.
He founded his company Arbres et Bois in 2015 in Quebec and it is now well established across Canada and Europe and has been working on many projects in China, the United States, Mexico, Spain ... and even in Hollywood!
Used for several centuries in Japan, Yakisugi carbonized wood is a high-end trendy product. Unlike natural wood that requires regular maintenance, Yakisugi does not require special attention. It is made according to a Japanese ancestral method called shou-sugi-ban, which consists of burning the wood on the surface and cleaning it with water.
In addition to being ecological, Yakisugi is a non-messy product that has no odour despite charring and provides a wood life of about 80 years. In addition to naturally protecting the wood with carbonization, shou-sugi-ban makes Yakisugi much more resistant to ultraviolet rays, fire, insects and mould. Few coatings on the market can match its longevity.
Recognized internationally for the quality of its high-end products, Arbres et Bois now has some of Hollywood's biggest names among its customers, including Kanye West and Kim Kardashian West.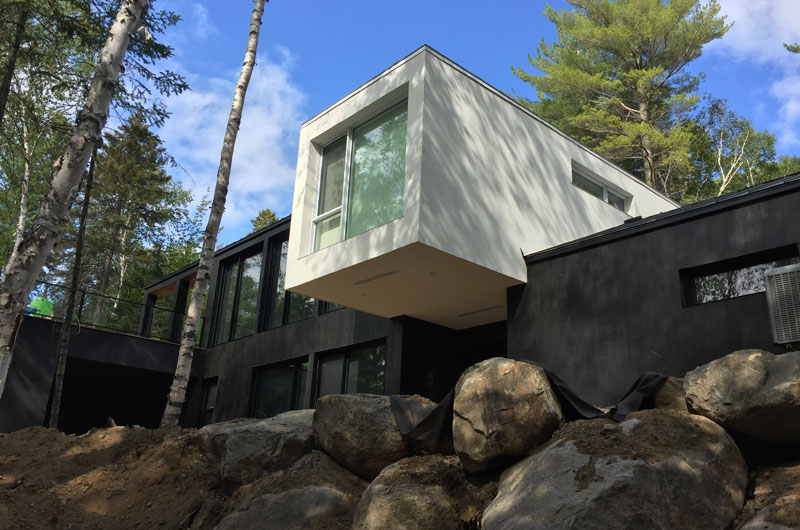 Canadian wood
The Arbres et Bois company uses only local wood in a sustainable and eco-responsible way. It favours wood from forests within 400 kilometers of the Montreal, Quebec City and Ottawa regions, thereby ensuring that LEED-certified criteria are met, that quality is controlled, and the areas at risk are protected. In addition to carbonized wood, the company also sells natural cedar, cedar stained, oiled or treated with Scandinavian pine resin.
Read the full story in the next edition of Woodworking.