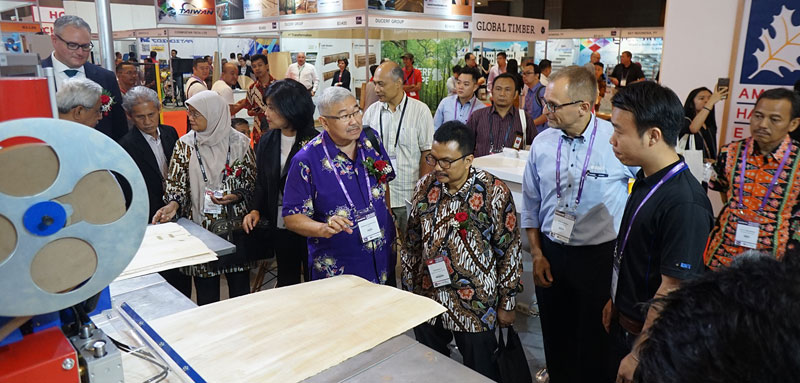 Photo: Deutsche Messe

This is will be the second year for the Jakarta-based IFMAC woodworking trade fair to be staged cooperation with Deutsche Messe.
From Sept. 23-26, the second edition of the event will continue the successful cooperation between the Indonesian exhibition company Wakeni (PT. Wahana Kemalaniaga Makmur) and Deutsche Messe, the Hannover-based producers of LIGNA.
"For the woodworking community in Southeast Asia, our IFMAC 2020 provides a unique and stable platform to make upcoming investments and inform attendees on the latest status of woodworking technology," said Christian Pfeiffer, global director of LIGNA & Woodworking Shows at Deutsche Messe.
Deutsche Messe is staging two group pavilions at IFMAC. The "International Woodworking Pavilions" will provide suppliers with an opening to the Southeast Asian market, with an inexpensive turnkey package for any company coming from abroad. The pavilions will be centrally located in the woodworking machinery sector as well as the sector for furniture industry accessories and materials at the event. In addition, IFMAC is offering German exhibitors the opportunity to participate in a group pavilion sponsored by the German Ministry of Economics (BMWi).
"There is a great deal of demand in Southeast Asia for efficient solutions, high-performance woodworking machines and state-of-the-art accessories, which is why IFMAC 2020 is coming at just the right time," Pfeiffer said.
Several big-name manufacturers have already announced their participation in IFMAC 2020, including HOMAG Group, EWD, Levine, Biesse Group and Felder Group.