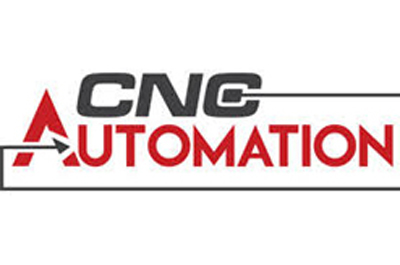 CNC Automation in Que. has also announced a temporary closure of its head office until April 13.In a letter on the company's website, company president Andrew Legault says:"UPDATE COVID-19 : "A Message from Our President
/ Statut COVID-19 : Un message de notre Président
March 24, 2020/in Uncategorized /by admin
Voir version française ci-bas – See French version below
CNC Automation Update COVID-19: A Message from Our President
CNC Automation's head office will be closed as of 5:00pm on March 24th, 2020 until April 13th, 2020. This action is to conform to the request made by the government to stop all business activities considered non-essential.
CNC Automation believes that it is essential to follow the rules of containment to protect our employees, their families and all business partners. We totally support the efforts to contain the virus "sooner than later" so that we can all return to our regular lives as quickly as possible.
I am very proud to say that the entire team at CNC Automation is working together to assure the health and safety of our staff and those around us.
CNC Automation will continue to follow our various support email groups – service@cncautomation.com, software@cncautomation.com & info@cncautomation.com and we will endeavor to respond in a timely manner relative to the current circumstances.
From all of us at CNC Automation: Be safe. Be careful. But most of all – Be aware that the actions we collectively take today WILL save lives and bring us all back to normalcy sooner.
Andrew Legault
President, CNC Automation
Cell : 514-863-8214


CNC Automation Statut COVID-19: Un message de notre Président

Le siège social de CNC Automation sera fermé à compter de 17h00 le 24 mars 2020 jusqu'au 13 avril 2020 – ou jusqu'à ce que nous sommes autorisés à rouvrir et rétablir les opérations normales. Cette action est conforme à la demande faite par le gouvernement provincial du Québec pour arrêter toutes les activités considérées comme non essentielles.
CNC Automation estime qu'il est essentiel de respecter les règles de confinement afin de protéger les employés, leurs familles, tous ses partenaires commerciaux et les clients contre le risque du virus Covid-19. Nous soutenons totalement les efforts pour contenir le virus "plus tôt et non plus tard" afin que nous puissions tous retourner à notre vie normale aussi rapidement que possible.
Je suis excessivement fière d'affirmer que l'équipe tout entière de CNC travaille d'un commun accord afin d'assurer la santé et le bien-être de tous et chacun d'entre nous que se soit ici ou ailleurs.
Nous continuerons de vous supporter et offrir des rétroactions par l'entremise de nos plateformes électroniques telles que; service@cncautomation.com, software@cncautomation.com et info@cncautomation.com
De la part de nous tous chez CNC Automation, demeurez prudent, sécuritaire et surtout soyez assuré que les actions que nous mettons de l'avant aujourd'hui PROTÉGERONT des vies et assureront que nous soyons à nouveau tous ensemble très bientôt.

Andrew Legault
Président, CNC Automation
Cellulaire : 514-863-8214