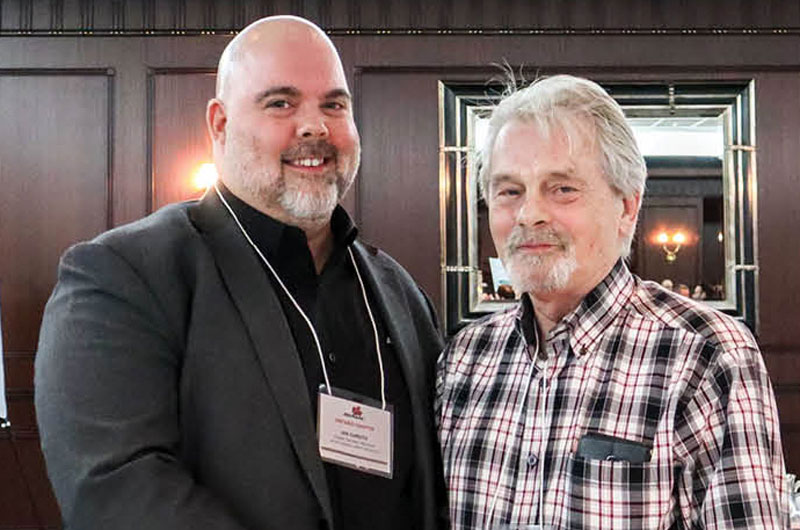 Photo: Woodworking
AWMAC Ontario President Ian Christie congratulates Garry Tillotson.
Garry Tillotson is AWMAC Ontario's newest life member.
The award was presented at AWMAC Ontario's Annual Awards Night and AGM at the Oakdale Golf & Country Club in North York recently.
Tillotson has spent his entire career in the woodworking industry, working his way up to the position of chief estimator at great companies such as Marinet and Valley City.
Tillotson has been dedicated to his work and steadfast on building millwork the right way. He spent the last nine years as a very well respected inspector for AWMAC Ontario. Tillotson's approach and knowledge has been appreciated every time he was involved with a project.
AWMAC Ontario is pleased to introduce Garry Tillotson as its newest Life Member.