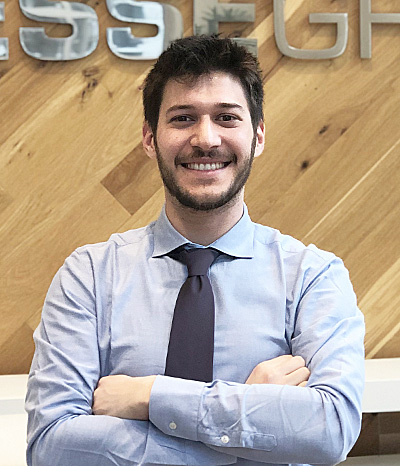 Niko Vouteros
After extensive training on edgebanding technology at the Biesse Headquarters in Pesaro, Italy and working as an edgebanding product specialist, Niko Vouteros is well prepared to put his skills and expertise to work for Biesse customers in the U.S and Canada.
Vouteros has double Italian and Greek citizenship and, after living in both countries, understands what it takes to maximize cultural collaboration among peers in the international woodworking industry. He studied Industrial Engineering at the University of Salento in Italy, and now lives in Charlotte, N.C.
In serving customers across portions of the East Coast, Midwest and Canada, his goal is to bring the knowledge and experience he gained in Italy to woodworking challenges in North America.
"I am eager to show customers the advantages of our edgebanders," Vouteros said, "and with help from my colleagues and other area managers, to increase efficiencies and move their shops into the future."