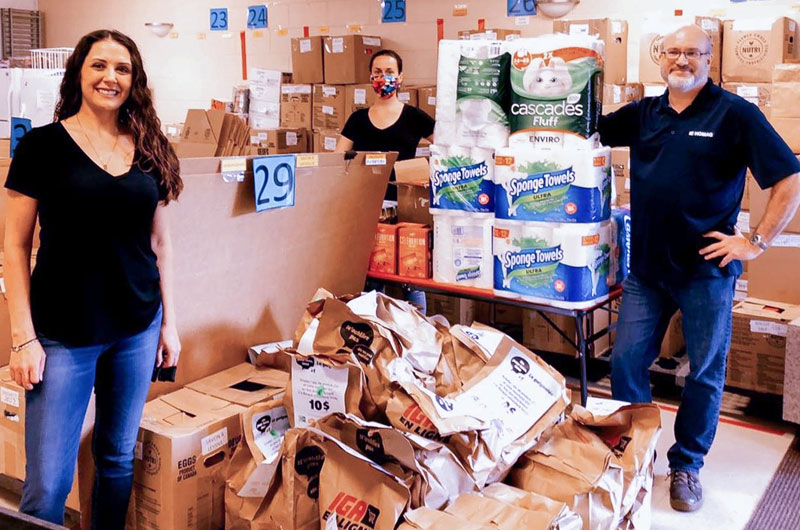 From left are Christiane Senecal, HOMAG sales co-ordinator, Virginie Tittley, co-ordinator with Centre d'Action Bénévole de la Vallée du Richelieu, and Martin Gibeault, HOMAG regional service manager.
HOMAG Canada's Fill-a-Makor Challenge wrapped up recently and participants helped fill two Makor finishing machines to help families in the Greater Toronto Area and Montreal.
"Our challenge also inspired others like Stiles Machinery, Makor Italia and Leedwood, to follow our lead, resulting in many other communities benefiting from the combined effort," said Marco Fernandes, HOMAG Canada's managing director.
Following the donation in the GTA, HOMAG's Montreal office also dropped off two car loads of non-perishable food items at the Centre d'Action Bénévole de la Vallée du Richelieu, which helps out families in six surrounding municipalities
Fernandes said they started the challenge as a way to support their local communities in these difficult times and "decided to use Makor finishing machines and issue a challenge to fill them with non-perishable food items for local food banks."
Thanks to the generosity of everyone who participated, it has turned into a huge success and provided much-needed groceries for families in need.