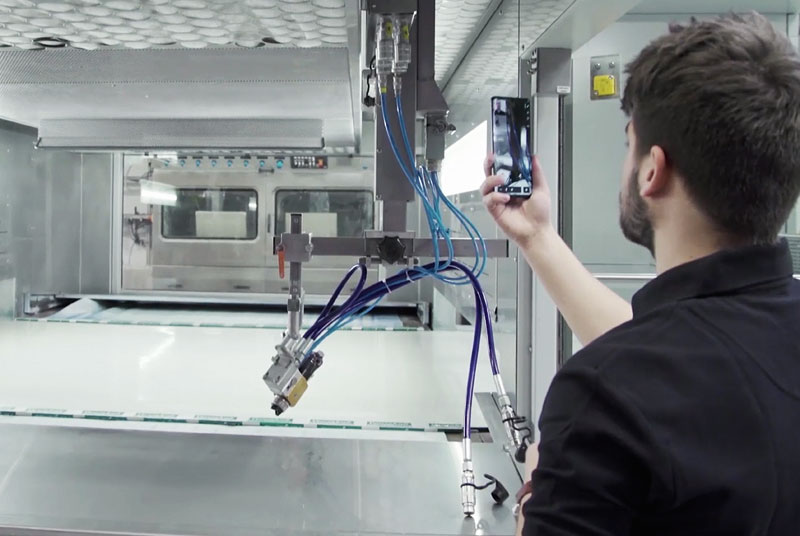 Photo: Venjakob
Using augmented reality, a service technician assists customers remotely.


How do you provide fast and professional assistance during COVID-19 and all the resulting restrictions that has placed on travel and in-person meetings?
Technology, that's how.
At Venjakob, a supplier of surface treatment and exhaust air purification systems, real-time support is being provided via an augmented reality solution.
Venjakob is using its AR-Service app to allow technicians to access customer's machines remotely and help them with recommendations and address system issues.
The company has been using modern IT solutions in technical support for years and first started in 2002 to use remote service to access the control system of the customer's machine.
The dedicated AR-Service app is providing the next step via an augmented reality solution that helps eliminating system malfunctions and provides a level of assistance similar to having a technician on site.
The company says that through the use of AR glasses, a smart phone or tablet, the service technician can follow the eyes of the system operator on site remotely and problem solve.
Venjakob says that through the pandemic's ongoing social distancing requirements and travel restrictions, demand for digital service is expected to continue to increase.