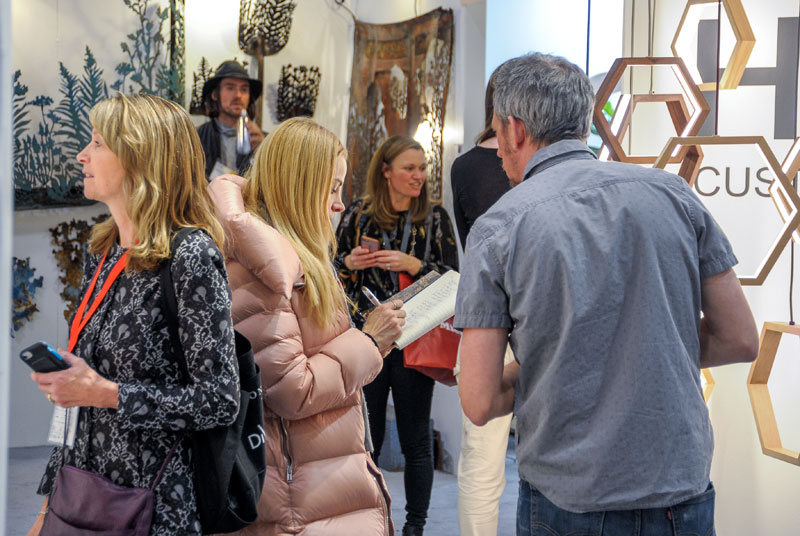 Photo: Woodworking
Checking out the latest designs at IDS 2019.

IDS Toronto (IDS21) will move its annual event from the originally scheduled January date to May 13 - 16, at the Metro Toronto Convention Centre.
New this year is a virtual component that will sit alongside the physical event.
This virtual piece will become part of the overall event offering allowing IDS21 to be more inclusive and connect with a larger audience.
"In consulting with our community, it became clear that the best way to support design in Canada is to schedule our annual event in the spring in person with some exciting virtual components," says Kang Kang, managing director & head of content, IDS Toronto. "With the digital fast track that most industries are experiencing, we are very excited to see what innovations will be showcased this year."
The reinvented IDS21 will bring the latest and most innovative ideas, products and trends to market.
A hub for change makers, design experts and visionaries, IDS has always focused on highlighting diverse voices and points of view to its audience and this year will be no different. With its ear to the ground, IDS21 will be an important platform for the pressing conversations that society is facing through groundbreaking products, keynotes and conference tracks.
"The world, as we know it, is forever changed, however IDS21's purpose remains the same - to bring people together to experience the power of design," says Kang.
"This moment in history is an opportunity to broker global conversations reimagining the future of our society through design. At IDS21 we will build more significant discussions around how design will play a vital part in shaping our future."
IDS will let participants discover the most compelling trends, people and products of today and tomorrow and brings people together to experience the power of design.
Celebrating and promoting design in Canada and across the world, IDS presents the best in design and thought leadership from emerging local designers to international legacy brands. Over the last two decades, design has shifted from the aesthetics of style to a powerful tool for change.