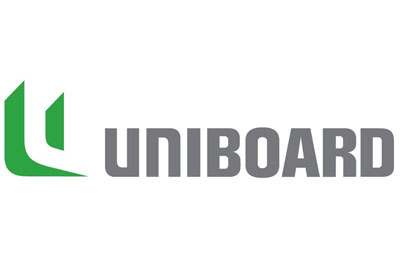 Uniboard, a leader in design and decorative composite wood panel (TFL) manufacturing, will hold its first live virtual launch on Sept. 23. The virtual event includes an immersive, behind-the-scenes tour of Uniboard's Sayabec mill, as well as an exclusive unveiling of the new Press #7 – one of the most technologically advanced presses for TFL and high-pressure laminates (HPL) in North America.
Attendees will also be able to participate in an interactive sneak peek presentation of Uniboard's upcoming 2021/2022 additions to its highly anticipated design collection: Redefined, inspired by movement in nature.
Taking place at Place des Arts, Uniboard's 20-minute virtual event will broadcast through Yoop, a livestream app offering high-quality production and live audio-visual interaction, streamed to the comfort of the viewers' home or office.
The event will be moderated by media personality, Isabelle Racicot, an experienced television and radio host who has interviewed celebrities for the Academy Awards, Toronto International Film Festival, and the Grammy Awards, among other top events.
"As many of our industry's physical events have been postponed and current conditions have prevented an in-person mill tour, we decided to bring Uniboard to the industry and present a VIP virtual tour of our Sayabec facility and our new Press #7," says James Hogg, president of Uniboard.
"We are committed to continuously offering the most innovative products to our customers," adds Don Raymond, Vice President, Marketing and US Sales at Uniboard. "With our new Redefined collection, Uniboard will have launched eight new finishes and close to 75 new colours in the past five years, the most of any manufacturer in North America. Press #7 is the technology behind our latest growth initiatives, encompassing both TFL and perfectly matched HPL."

Register at: www.uniboard.com/virtuallaunch2020