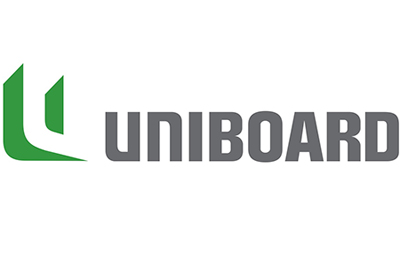 Uniboard has announced the appointment of Nortra, CJP Québec and CJP Longueil as distributors for its full line of TFL panels and HPL as well as its particleboard and MDF panels for the Québec and Greater Montréal regions.
Nortra and CJP distribute and market industrial and construction products in Québec. "We are very proud to expand and bolster the representation of Uniboard products thanks to the strength of our two distribution networks. The addition of Nortra and CJP support our mutual growth efforts for value-added products in Québec, where demand is on the rise," said Yves Simard, director of CJP Longueuil and Josianne Bouchard, Director of Nortra.
"For us, customer service remains the key element of our marketing activities. Our partnership with Uniboard will allow us to improve even more," they added.
"Uniboard has the most complete and diversified portfolio of TFL panels and HPL in North America in terms in textures and designs," said Christian Ladouceur, vice president sales Canada at Uniboard.
"We have made significant investments in innovation over the past few years. The addition of Nortra and the CJP the divisions is part of our vision of excellence for the development and distribution of our value-added products in Québec. The support of these two partners strengthens our leadership in TFL and HPL design. Their close relationships with the design and specification communities will continue to propel Uniboard to the top for its decorative surface products."
Uniboard Canada Inc. is a leading North American manufacturer of engineered wood products, having an installed capacity of over 660 million square feet of raw particleboard, high and medium-density fiberboard, of which over 50% is converted into value-added thermally fused laminates. Its mills are located in Sayabec, Val-d'Or and Mont-Laurier and employ more than 800 people.