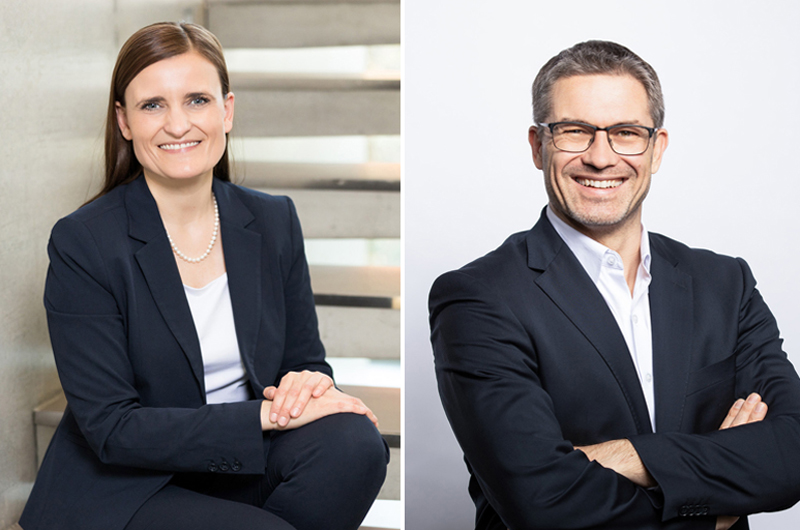 Photos: Hettich
Jana Schönfeld and Sascha Gross, managing directors of Hettich Holding.
The Hettich group of companies, one of the world's largest manufacturers of furniture fittings, once again generated sales of around 1.1 billion euro in 2020. That's more or less equal to last year's level.
Seventy per cent of the company's business was done abroad. Worldwide, Hettich invested 72 million euro in new products, buildings and machinery. Hettich currently has more than 6,600 employees around the globe, more than 3,500 of them in Germany.
Despite the coronavirus pandemic and global economic uncertainties, the Hettich Group brought a challenging 2020 to a successful close too. In the second quarter of 2020, sales initially took a sharp dip in the wake of global lockdowns and retailers forced to close. However, the second half of the years saw a strong recovery.
"Despite furloughs, lockdowns in many countries and delayed impacts on supply chains – our primary aim was always to maintain deliveries to our customers in the manner to which they are accustomed," says Sascha Gross, managing director Hettich Holding.
Managing Director colleague Jana Schönfeld, Hettich Holding, adds: "Tremendous dedication and commitment on the part of the global Hettich team put us in great stead to ride out the volatile business environment we were seeing last year.
"We are so grateful to all colleagues and share a sense of pride in what we have achieved."