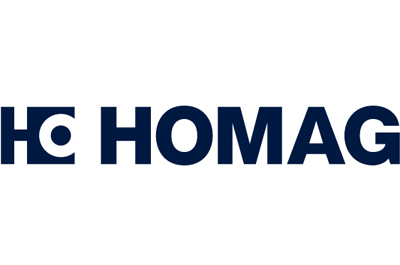 The HOMAG Group has launched the largest investment program in its corporate history. Over the next three years, the company will invest between 60 and 80 million euros in the modernization of the main location in Schopfloch, Germany plus another 15 million euros in a new plant in Poland.
A customer center, modern office buildings, a modern dining hall and a logistics center will be built in Schopfloch.
"The two older office buildings as well as the dining hall in Schopfloch are no longer up to date and would have to be extensively renovated," says Ralf W. Dieter, CEO of HOMAG Group.
"We have now decided on a sustainable solution and are building entirely new structures. This is a clear commitment to our location and an important investment in the future of HOMAG. We are creating a modern and pleasant working environment for our employees. And we will be able to better present our products to customers in the new customer center."
There are also plans to build a new logistics center connected to the site. The goals are a high availability of spare parts as well as lean and efficient logistics processes for supplying the plant and customers.
The new logistics center will also replace the remaining external warehouses.
Back in December 2020, the HOMAG Group had announced investments of over 12 million euros for the modernization and expansion of the plant at the Schopfloch location.
"We are pleased to have the Schopfloch location significantly strengthened and upgraded," says Carmen Hettich-Günther, Group chair of the Works Council at HOMAG GmbH.
"We very much welcome the holistic solution now planned. This is very good news for all employees here in Schopfloch."
New buildings are also to be constructed in Poland, where the HOMAG Group already employs more than 700 people.
"The Polish market has been growing for years and we have reached the capacity limits at our present location. In addition," Dieter says. "The Polish plant plays an important role in our global production network. That is why we are building a new plant in Środa starting in the second quarter of 2021."
The HOMAG Group is a leading provider of integrated solutions for production in the woodworking industry and woodworking shops. Its 14 specialized production sites, about 20 Group-owned sales and service companies and approximately 60 exclusive sales partners worldwide make the company a unique system provider.