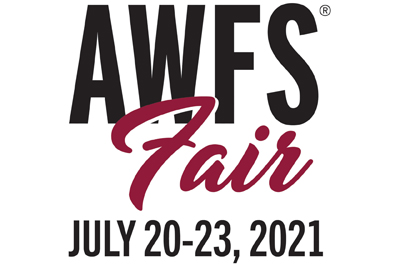 Whether you're looking for ideas to help you overcome disruptions in your supply chain, source the best new products, or opportunities to reconnect with other forward-thinking woodworking professionals, you'll find it all at AWFS in Las Vegas, July 20-23.
Organizers hope you will join them for a highly interactive experience in a safe environment that delivers exactly what woodworking professionals need to capitalize on opportunities to grow their business.
Known as the industry's innovation marketplace, AWFS Fair is the "go to" event for thousands of woodworking manufacturing professionals who need cutting-edge solutions to make their operations more competitive and more profitable.
Addressing that quest for innovation, the 2021 AWFS Fair once again brings the industry together for an in-depth review of the new developments and advances that are driving the market. Participants benefit from high-quality educational programming in the industry (the College of Woodworking Knowledge), to a show floor that features top suppliers and resources, and a variety of opportunities to network, learn and acquire the relevant information and strategies to help them grow along with their industry.
The industry is constantly growing and changing, and so is AWFS.
Several exciting developments are in store for this year's event, including a new location in the state-of-the-art West Hall of the Las Vegas Convention Center and the move to a more convenient Tuesday-Friday format.
And as organizers prepare to resume life in a pre-pandemic setting, AWFS Fair's primary goal is still to keep our attendees safe. Show management is keeping a close eye on the constantly moving target that is COVID-19 guidelines and what that will look like for attendees on the show floor this July.
"We can assure you that the show will operate in accordance with current safety guidelines from the CDC and local government."
Early bird pricing ends June 29. Register today.