U.S. News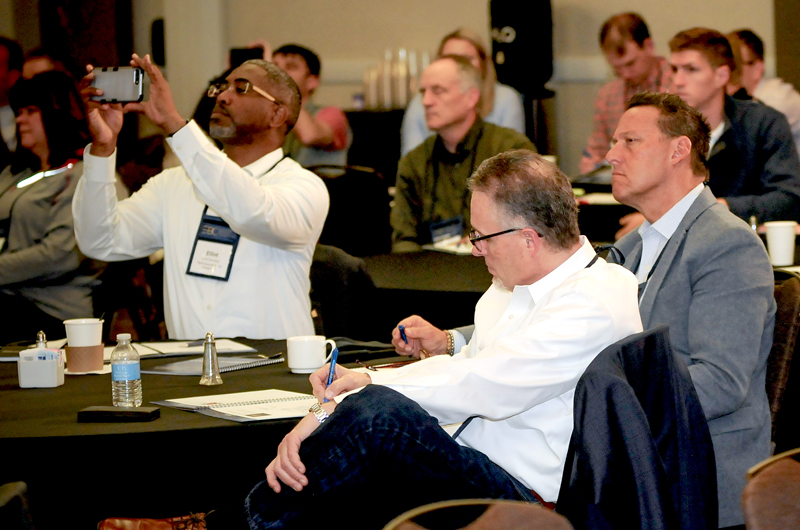 Photo: Contributed

Perhaps the Summer of '21 will be remembered as that precious moment in time when North America emerged from a pandemic nightmare to restart the Roaring 20's. The near- and longer-term outlook for all industries has been profoundly affected by COVID-19 in a business landscape where dynamic opportunities pop up as well as unplanned disruptions. The Executive Briefing Conference, Sept. 8-10, at the Broadmoor in Colorado Springs, Colorado will focus on the post-pandemic challenges and opportunities with its audience made up of CEOs, owners partners, senior management, engineers, educators, marketers and other industry stakeholders.
The 2021 EBC consists of two and a half days of programming devoted to education, networking and plant tours.
Keynotes
In the EBC opening keynote, Jim Bouchard will deliver a presentation titled, Effective
Leadership in the Post-Pandemic Era. Bouchard knows what it takes to learn to lead out of a crisis, having turned his own life around from despair to success, becoming an inspiration and leader for others. He stresses that today's leaders need emotional intelligence, strong interpersonal skills and a well-developed sense of self-awareness. Bouchard will survey EBC attendees ahead of the event to fine-tune his message.
The closing keynote, "Economic Outlook for 2022 and Beyond," will be presented by Alan Beaulieu, president and a principal of ITR Economics, who returns as a popular EBC mainstay. Renowned for being an accurate, straightforward and witty economist, Beaulieu will provide a forecast what the post-pandemic business environment will look like and provide a roadmap for the future.
Case studies
Ron Devillez, director of process engineering, and Scott Berger, director of operations, for Kimball International's Santa Claus, Indiana facility will discuss how their operation became one of the most advanced panel processing plants in the world using state-of-the-art technology driven by a commitment to Industry 4.0.
Another session is an interview with Jimmy and Michael Thornberry, Powell Valley Millwork. Powell is a large volume manufacturer of poplar products including primed interior trim, S4S boards, jambs, plantation shutter components, picture frame mouldings, stretcher bars, and moulder blanks servicing customers in truckload quantities or LTL shipments across North America.
Networking and more networking
Attendees of the EBC will have ample opportunities to get acquainted with fellow participants during breaks and meals highlighted by Woodworking Network's audience recognition reception honoring Woodworking Network's 40 under 40, the WOOD 100, Women of Woodworking, Market Leaders, and the FDMC 300.
Tours
EBC attendees will tour two nearby facilities, Woodworks Millshop and the MiLL. Woodworks Millshop, is a high-end architectural woodworking company that has made custom cabinetry, furniture and millwork for customers from coast to coast. In addition to touring the company's 18,000-square-foot facility, EBC attendees will be able to see a prime example of Woodworks Millshop's craftsmanship: the Broadmoor's renovated Pourtales Library. The MiLL National Training Center is a 46,000-square-foot facility that focuses on lean manufacturing and uses the latest woodworking technology to develop work-ready employees for the industry.
Stiles Machinery will return as a Platinum Partner in the technology category for EBC 2021. Blum, Inc. and Weima America are also returning EBC sponsors. To view the entire EBC 2021 agenda and to register go to executivebriefingconference.com