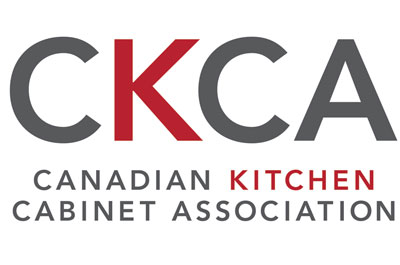 The Canadian Kitchen Cabinet Association has announced its new board of directors. CKCA held the 2021 Annual Meeting on Wednesday, June 16 via Zoom, where members elected the board of directors for 2021/2022. Immediately following the AGM, the newly elected board then reappointed the executive officers.
Continuing in their positions and reappointed to the executive committee are:
- Heidi Boudreault, Denca Cabinets - CKCA President
- Pete Fournier, Triangle Kitchen - CKCA Vice-President
- James Dewinetz, Pacific Rim Cabinets - CKCA Treasurer
- Mike Slobodian, Decor Cabinets - CKCA Past President
- Sandra Wood, CKCA Staff - CKCA Secretary
New Directors:
- Craig Atkinson, Marathon Hardware
- Joerg Brauns, 2020
- Giuseppe Castrucci, Laurysen Kitchens
- Earl Ducharme, Hafele Canada
Directors re-elected for another 3-year term:
- Varun Gajendran, Lucvaa Kitchens
- Gerald Van Woudenberg, Van Arbour Design
Directors continuing existing term:
- Amrita Bhogal, Sunrise Kitchens
- Luke Elias, Muskoka Cabinet Company
- Wes Love, Taurus Craco
"CKCA is excited to continue the work we have been doing on behalf of our industry," says CKCA President Heidi Boudreault.
"We were thrilled to have new candidates step forward, especially given how busy our industry is these days. These new board members bring a range of skills and perspective that will help the association continue the work to share ideas and best practices, but also to help us move the dial on some critical issues facing our industry. Now more than ever it is important our industry comes together and leverages CKCA as its trade association, the more members we have, the stronger we can be."
The Canadian Kitchen Cabinet Association (CKCA) will inspire progress and innovation in the Canadian kitchen manufacturing industry, by promoting excellence, facilitating continuous improvement and working to ensure high standards for design and manufacturing are upheld by members.