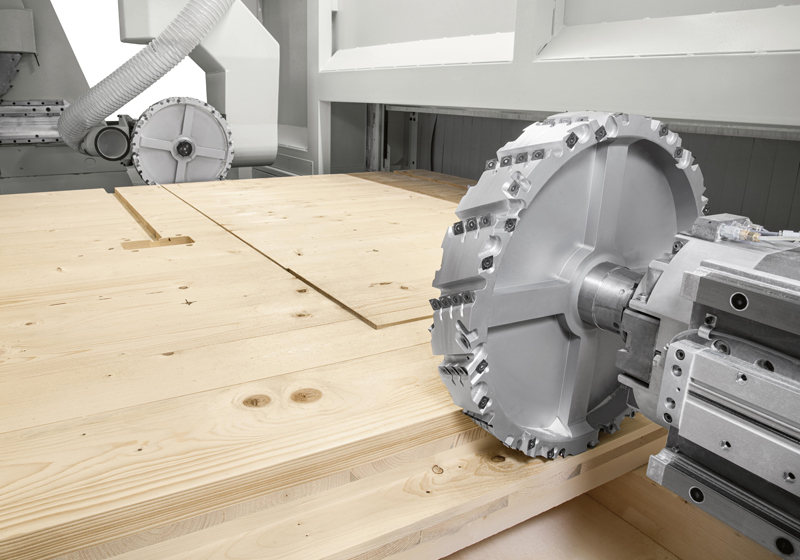 Photo: SCM Group


SCM and Randek AB join forces in a new global cooperation, with the aim is to be a one-stop supplier for the complete timber construction process offering the widest range of solutions for beams, walls, timber frame, X-lam/CLT panels machining.
The Italian Group SCM and the Swedish company Randek AB have sealed a strategic global agreement for the worldwide supply of integrated solutions for timber construction.
The new partnership aims to further expand and strengthen the range of technological solutions already provided by both players across the globe and complementary to one another: SCM, that continues innovating to offer advanced numeric control machining centres capable of processing all kinds of different construction elements requested by today's market, and Randek AB, well-known worldwide for its high performance innovative technologies in the prefabricated housing sector.
The partnership will also allow each company to be able to offer the other party's products, making it possible an offering of integrated solutions, which otherwise would not have been feasible, except in the long term.
"Our global partnership with Randek AB significantly and strategically expands our offer of products and services for timber construction, guaranteeing our customers access to a wide range of specific technological solutions dedicated to machining prefabricated walls with increased production efficiency and a better return on investment," says Tommaso Martini, SCM manager for timber construction business.
"An agreement with a global leading group like SCM, with sound industrial expertise and an extensive international distribution network, means we can further strengthen our presence on the most relevant markets, offering the customer an even more direct, widespread service" says Ola Lindh, CEO of Randek AB.
The collaboration intends to build a strategic partnership, increasing the range of their products and expanding the solution competence, the production capacity and the level of specialization of both companies.