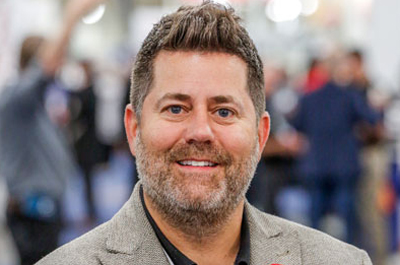 Photo: Woodworking
Pete Fournier
Pete Fournier is the new president of the Canadian Kitchen Cabinet Association. Fournier is president/CEO of the Triangle Group of companies, with its head office and manufacturing facility in Dieppe, New Brunswick,
CKCA held its 2022 annual meeting on Wednesday, May 25, via Zoom.
Members voted to elect, by acclamation, the new CKCA Board of Directors for 2022/2023. Immediately following the AGM, the newly elected board then appointed the executive officers. Current president, Heidi Boudreault has now completed her term as president and moves to the past-president position.
The newly-elected board members are:
Pete Fournier, Triangle Kitchen – president
Amrita Bhogal, Sunrise Kitchens – vice-president
James Dewinetz, Pacific Rim Cabinets – treasurer
Heidi Boudreault, Denca Cabinets – past-president
Sandra Wood, CKCA Staff – secretary
Directors:
Trevor Chaulk, Chaulk Woodworking – (new)
Craig Atkinson, Marathon Hardware
Joerg Brauns, 2020 – director
Giuseppe Castrucci, Laurysen Kitchens
Earl Ducharme, Hafele Canada
Varun Gajendran, Lucvaa Kitchens
Gerald Van Woudenberg, Van Arbour Design
Luke Elias, Muskoka Cabinet Company
Wes Love, Taurus Craco
CKCA would also like to acknowledge and sincerely thank departing board member Mike Slobodian of Decor Cabinets who also served as CKCA President 2018 – 2020.
A link to board members photos and bios can be found here.
CKCA President, Pete Fournier says:
"The CKCA is excited to continue the work we have been doing on behalf of our industry," Fournier says.
"We were thrilled to have a new industry professional step forward, especially given how busy our industry is. As Mike Slobodian of Decor Cabinets completes his term and steps down, we want to take this opportunity to thank Mike for all has done to help the association, which included serving as our president for two years. We continue to have a strong board and active committees that are working on critical issues impacting our industry including the labour shortage and technology adoption. It's important the industry comes together through CKCA to speak up and find the solutions we need to ensure our industry continues to thrive in Canada."
The CKCA National Forum will be held Sept. 28 – Oct. 1, in Waterloo, Ontario. Details will be coming out this summer.
CKCA established in 1968, is a national trade association representing the kitchen cabinet industry in Canada.