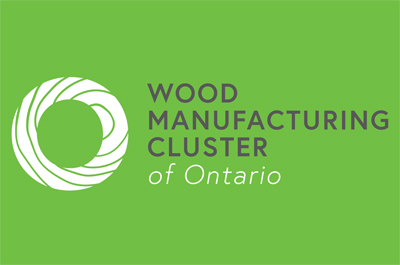 The Wood Manufacturing Cluster of Ontario (WMCO) is once again opening up its popular Networking event to members and non-members alike.
To be held live and in-person as well as online, the Nov. 24 event will take a look at improving finishing results.
Participants of the live event, which will be held from 11:15 a.m. to 4 p.m. at Export Development Canada, 137 Glasgow Street, Suite 460, Kitchener, Ontario will be able to enjoy an Early Bird Networking lunch from 11:15 a.m. to noon. The event for everyone will start at noon.
Finishing specialists will address your challenges. This is part of WMCO's Lean Online Yellow Belt Program.
The Online Lean Yellow Belt Certification is a flexible program that offers you the opportunity to learn online at your own pace. Upon successful completion, you will receive an Online Lean Yellow Belt Certificate and a full academic achievement transcript listing your marks for each of your completed courses.
If you are a non-member and attended WMCO events in the past, it's time to join.
In-person seats are limited so reserve your seat now.
Event themes are:
Colour & Coatings Trends: Find out where the demand and market focus is for wood coatings and colours. Presented by WMCO, Peter DeGelder.
Equipment & Application: Is your finishing delivery applying the coating correctly? Are there hidden issues you need to be aware of that are causing pain in your finishing application? Find out how your equipment and application are affecting your finishing results.
Presented by Sames, Mike Baglione.
Finishing Challenges & Solutions: Do you ever have a day when your finishing doesn't work out right? Find out what are common challenges the wood industry faces and what solutions you can use to address them. Presented by Royal City Paint, Tony Colanardi & Top Coat Finishing, Greg Bauman
SOP's for finishing: Do you have standard operating procedures for your finishing department? What should be included in them? Attend this event to learn what finishing SOP's you can adopt for your wood shop.
Presented by ML Campbell, Chris Mancuso
This event also marks the official launch of WMCO's Online Lean Yellow Belt Certification. In partnership with Lean Advisors WMCO will share program details and demonstrate the training portal, so come and check it out and also take advantage of networking opportunities and connect with the wood manufacturing community.
Register here.