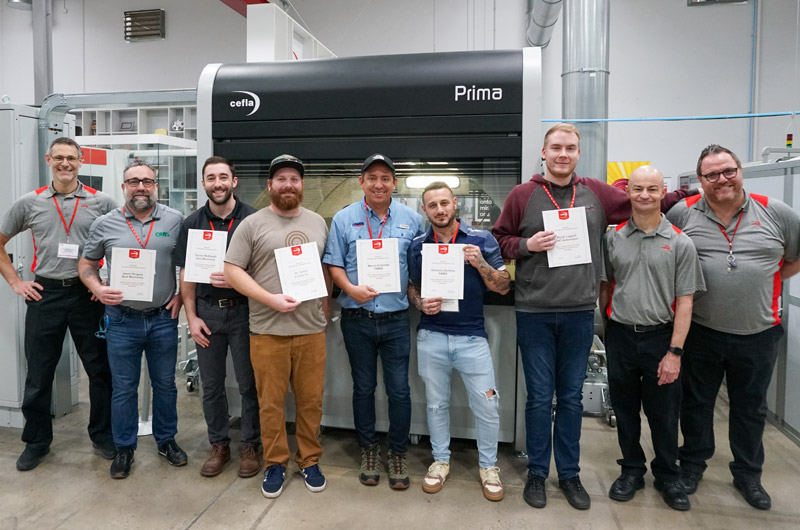 Photo: Cefla
Cefla dealer technicians trained at the company's finishing lab in Charlotte, North Carolina.



Cefla Finishing, a leading supplier of finishing, decoration, and digital printing solutions, invited dealer field service technicians to its finishing laboratory in Charlotte, North Carolina for exclusive training on installations of its Prima, Unidry-G, and FL-12 batch oven.
Dealers from across North America were able to network and learn from Cefla Finishing experts to assist their customers better. After a morning spent in presentations going in-depth with Cefla technology and their partnership with Sun-Spot drying solutions, technicians were able to spend time getting hands-on experience in the LAB with Cefla senior field technicians and participated in an open forum with the service & LAB teams about the challenges they face when in the field.
Participants gained certified basic knowledge of installing Cefla's Prima reciprocating spray machine and Unidry-G and batch gas-powered ovens.
Cefla North America offers a broad range of finishing and coatings application equipment.