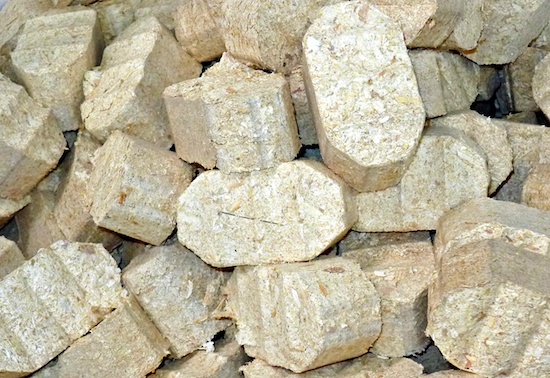 Wood dust and wood waste can be managed and even recycled.
To call wood dust the bane of woodworking professionals' existence is perhaps taking it a bit far, but it is an issue that can threaten workplace health and safety, product quality and in a worst-case scenario the company itself.
Most people consider wood dust an annoyance, something that is unavoidable and something that adds no value, but costs money to deal with.
It is of course all those things and more. Wood dust is a potential explosion, fire and health hazard.
But it doesn't have to be that way and if you talk to experts they will offer a different take.
Craig Moffatt, sales and general manager with N.R. Murphy Ltd., which manufactures a complete line of standard and custom fabricated dust collectors and accessories, says proper dust management is an opportunity and can give your business an edge.
Not only will it make for happier and healthier employees, it will improve product quality both in production and in finishing, and it will save you money, Moffatt says.
It makes dollars and cents to have proper dust management.
Dust buildup in the shop will lower the quality of everything produced (admittedly to varying degrees and depending on the severity of the problem), but if it is dealt with properly it will save money via fewer rejects, better finishes, energy savings, longer tool and machine life and reduced employee absenteeism.
As far as the health and safety issues are concerned, Moffatt says it's widely recognized that wood dust can cause serious health problems, everything from irritation, allergic reactions and asthma, and dust from certain wood species and products is even considered carcinogenic. From yew to red cedar, the list of wood with varying degrees of toxicity is long and it behooves manufacturers to know what they are dealing with.
"There are many resources on the internet, including the wood data- base that has a lot of information on everything wood including wood allergies and toxicity," Moffatt says. "Of course you could also just call a professional to help you solve the problem properly."
Dust collection and mitigation runs the gamut from small and portable dust collectors at individual machines and workstations, to large, state-of the-art installations depending on companies' needs. Again, this is an area where expert advice is critical.
There have been a number of lawsuits in the U.S. with people claiming wood dust was responsible for what is broadly referred to as 'occupational disease,' and more specifically, allergies, asthma and sinonasal cancer. And even though there is some conflicting medical evidence, there can be no doubt that any company that creates wood dust as a byproduct of its operation, has to be aware of the potential dangers and deal with them accordingly.
In addition, there are many government and fire regulations addressing the issue of wood dust, they vary by region. And insurance companies are also starting to pay close attention to the issue.
Dust collection is an important part of any woodworking business and there are many experts and quality products that enable companies to deal with the problem effectively and efficiently and turn a negative into a positive.