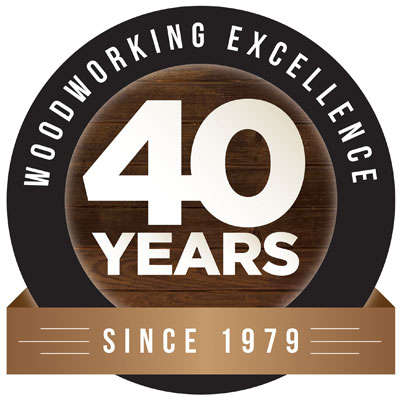 Osborne Wood Products, Inc. is celebrating 40 years of supplying the cabinetry, remodeling and furniture trades with the highest quality decorative wood components. Founded in 1979 in the Appalachian foothills of Toccoa, Georgia the family-owned and operated company has grown to become a leading international wood furniture components manufacturer and high-tech logistics company.
Osborne Wood's humble origins trace back four decades to when Leon and Janice Osborne began manufacturing wood furniture components in their garage and selling them through a local country co-op.
Since those days, the company's offerings have grown, as has its cutting-edge, 80,000 sq. ft. manufacturing and distribution facility fully equipped with state-of-the-art CNC woodworking equipment.
Noteworthy changes through the years have included the 1998 debut of its fully operational e-commerce website, www.OsborneWood.com; in 2006, lean management tactics were employed; in 2008 Osborne expanded using environmentally-friendly products; and the 2012 introduction of full table and other furniture kits.
"It gives me great pride to join Osborne Wood employees, clients and business partners in celebrating the company's 40th anniversary," said CEO Leon Osborne.
"We have come a long way since we started the business, and I look forward to building on our tradition of innovation and excellence for years to come."
In addition to its sterling reputation as a just-in-time resource for the woodworking industry, Osborne Wood is also known for its commitment to provide superior service as well as its hallmark "culture of caring" -- characteristics which have supported the company's success.
"It's also my pleasure to thank the many people who have trusted us with their business over the years," Osborne said.
"We don't take this responsibility lightly, and we're honoured that you continue to choose Osborne Wood for your wood component needs."
Osborne Wood Products sells unfinished wood furniture components, hardware, acrylics, metal corbels, casters and wood project kits to cabinetmakers, furniture builders, cabinetmakers, and hobbyists. For more info go to: www.OsborneWood.com.