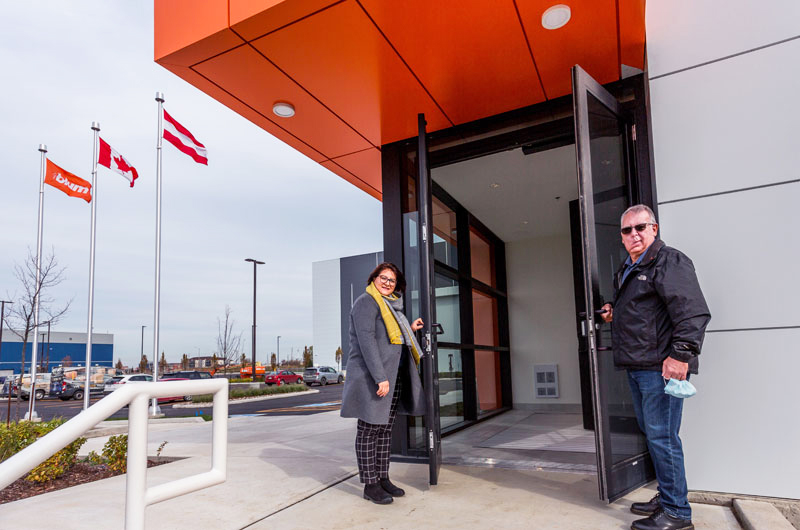 Photos: Woodworking Canada
Iris Sharofi and Kevin Tratt are ready to welcome customers and industry professionals to Blum Canada's new home.

Blum Canada's new home is ready and the company is preparing to make its big move on Friday, Dec. 4.
There were some delays because of the pandemic, but Iris Sharofi, Blum Canada's general manager, says the new facility is now ready and they are looking forward to completing this next milestone for the company.
"We will stop shipping from the old facility in the late afternoon of Friday, Dec. 4, and start the material move.
"We will continue the work right through the weekend and we will re-open from our new location on Wednesday, Dec. 9."
"Blum Canada has been providing hardware solutions to the Canadian market since 1978, and we have been at our current location at 7135 Pacific Circle, in Mississauga since 1987," Sharofi says.
"Our market has grown considerably in the last decades and our building has seen several significant renovations and expansions during this time.
"But since we no longer had the ability for further expansion there, we are very excited to announce the move of our operations to our purpose-built facility at 6775 Maritz Drive, Mississauga just minutes west of our current location."
"The new facility will offer many advantages. Among them is the automated high-bay warehouse, which will provide for a significant increase in warehouse capacity.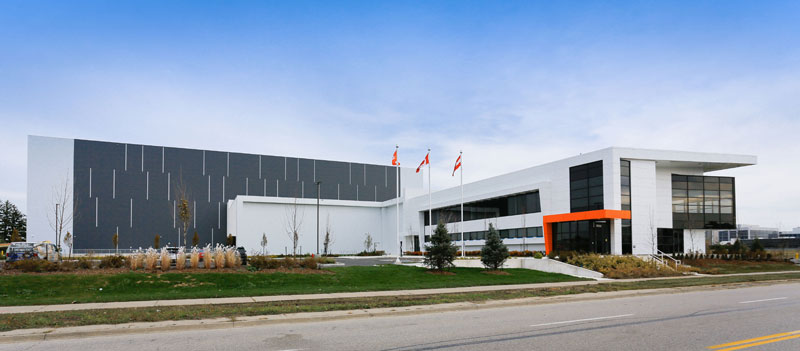 "There is also a much larger showroom space, to allow for better presentations of Blum's innovative products and services and to serve as a hub for partner training and visits.
"And increased office space will allow us to modernize our environment with a goal of maximizing flexibility and collaboration – a hinge-pin of Blum's corporate strategy and we have enough land for further expansion when needed."
Sharofi also says that careful consideration has been given to ensure that the impact on their valued partners will be minimal.
"At the core of this project has been a team of experts from Blum Austria and outside partners who have many years of experience in similar projects."
"We would also like to take this opportunity to thank our building partners. Thanks to ADG Design Group for the architectural design concept and engineering, and Greyson Construction for building us our new facility. This was our third project together and is the best of them all."