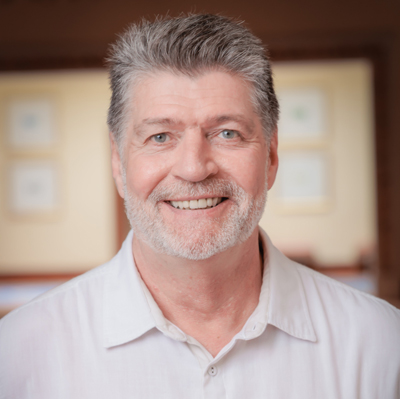 Photo: Contributed
Andreas Muehlbauer



Woodworking Canada spoke with Andreas Muehlbauer, executive vice president of Stiles Machinery and IWF 2022 chairman about the significance of the upcoming show and what visitors can expect at IWF Atlanta, August 23-26, 2022
Q:
Please tell us about the significance of finally having a show again
.
A: For more than 50 years, IWF has advanced woodworking industry innovation. Our 2022 show continues that mission as we bring the woodworking community together again in one space and time to create a thriving global marketplace—and to pursue the business opportunities that emerge naturally from the show experience.
Q:
Please tell us about your expectations for this year's show?

A: IWF 2022 is all about new—starting with a huge wave of new product introductions from 850-plus exhibitors and continuing with a long inventory of new features and services to enhance the show and education conference experience. We expect to see a show full of robust buying and selling powered by IWF's unmatched product mix.
Q:
Why should woodworkers attend IWF? Please also talk about Canadian visitors specifically.

A: IWF is where the woodworking business does business. For woodworkers of every profile, IWF is the must-attend show and the essential source for everything that's new and next in woodworking technology and design. The products, resources, innovations and connections sourced at IWF help drive the future of businesses large and small across North America and beyond. The Canadian woodworking industry has always been extended a warm IWF welcome. That open-door invitation to all Canadian customers continues in 2022 and beyond.
Q:
What are some of the new features and highlights awaiting attendees at this year's show?

A: Here's a topline look at what's new for 2022: New show days Tuesday—Friday. New show hours 8:30 a.m.—5:00 p.m. (2:00 p.m. close on Friday). New Registration Area in Building A Exhibit Hall. All-new digital show directory with access beginning July 19. An all-new mobile app with enhanced features and functions. And new parking facilities in the Orange Deck lot adjacent to Building B.
Q:
How is pre-registration compared to your last event?

A: Registration numbers at the mid-May mark are tracking flat against the 2018 count with the pace accelerating daily in the run-up to the June—August push, when the vast majority of registrations occur.
Q:
How do exhibitor numbers look compared to your last event?

A: The IWF 2022 show footprint already exceeds IWF 2018 with new exhibitors continuing to book. The show will occupy all three Georgia World Congress Center buildings and the new B/C exhibit hall with a final count projected to top 900 exhibiting companies.
Q: What is the general 'vibe' like? Are people optimistic?

A: After four years, the North American woodworking industry is primed and ready for a transformative show experience. 
IWF is ready to deliver it.
Q:
Can you talk about the education program and seminars offered this year.

A: The IWF Education Conference is the premier destination for expanding your business skills. For 2022, the Conference will host a broad spectrum of programs offering insight into the latest information and trends in the industry–including an all-new series of sessions presented by contracted exhibitors of IWF 2022.
Q:
Also the Challengers Award and the Design competition.

A: The IWF Design Emphasis Showcase is the industry's most prestigious furniture design competition for college and university students across the country. Students submit their pieces to be judged in the following categories: seating, accent furniture, case goods, commercial furniture and design creativity in addition to a special prize awarded for Best in Show. The Design Emphasis Finalist Gallery is a "must see" and will be located in Building C.
The IWF Challengers Distinguished Achievement Award® has become known throughout the world for recognizing outstanding companies who have distinguished themselves by developing innovative technology in products, services, or manufacturing techniques that will advance the industry. A panel of 10 distinguished judges, whom are all industry professionals representing a broad cross-section of the industry will review and analyze each entry. From these entries, 20 finalists will be selected to perform live demonstrations of their entries on the day before the opening of IWF 2022 for the panel of judges, who will then make their final decisions on the most innovative product development. The finalists will be on display in The Challengers Award Gallery throughout the duration of the show.