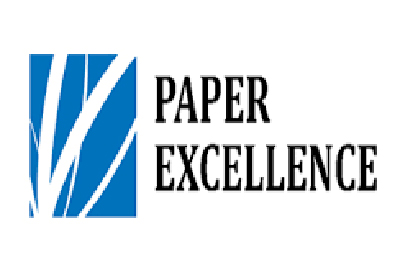 The Paper Excellence Group has signed a deal to buy Resolute Forest Products Inc. in an agreement that values the company at US$2.7 billion.
The Paper Excellence Group, through its wholly-owned subsidiary Domtar Corporation, a global diversified manufacturer of pulp and specialty, printing, writing, and packaging papers, and Resolute Forest Products Inc., a global forest products company, have entered into an agreement under which Domtar will acquire all of the outstanding common shares of Resolute stock.
With this addition to its family of companies, the Paper Excellence Group will further build out its portfolio in North America following the successful acquisition of Domtar last year.
Patrick Loulou, vice chair and chief strategy officer of the Paper Excellence Group, said, "We are excited to welcome Resolute and its employees to the Paper Excellence family.
Resolute is an ideal fit for our long-term growth strategy. It complements our existing pulp, paper and packaging businesses and adds capabilities in lumber and tissue. We have seen firsthand that Resolute prides itself on its great people, strong assets and a culture of excellence going back more than two hundred years."
Resolute will become a wholly-owned subsidiary of Domtar, under the auspices of the group, and continue to operate on a business-as-usual basis under the Resolute name. The Resolute management team will remain in place at the company's headquarters. Considering the quality workforce available with Resolute and Domtar, Montreal will become an important hub for the Group's North American businesses. Furthermore, the Group plans to retain Resolute's production locations and levels of jobs.
Growing together
"With this transaction, Resolute will accelerate its growth as it gains access to more tools, capital and opportunities to pursue our ambitions with the combined resources of the Paper Excellence Group," said Remi G. Lalonde, Resolute's president and chief executive officer.
"This is good for employees and the communities where Resolute operates because we will continue to grow in a manner consistent with our core values of accountability, caring and trust that we hold dear. Together, we will form a stronger and more resilient, diversified forest products company, positioned to compete on a truly global scale, with a shared commitment to being a trusted business partner, dedicated to sustainability and to caring for its people and communities."
As part of its commitment to building a premier North American diversified forest products company and creating long-term growth, the Group intends to support Resolute management's existing growth strategy, focused on strategic investments in its lumber and pulp businesses, and maximizing the value of its paper and tissue businesses. It also plans to undertake a detailed feasibility study for the eventual conversion of Resolute's Gatineau, Quebec, newsprint mill to the production of packaging paper.
"This is a good example of how the Paper Excellence Group's diversified business, financial resources, and technical capabilities can open up new strategic avenues for assets that may otherwise face an uncertain future. This is but one example of our support and intention to implement significant investments aligned with Resolute's strategic plan for the future," said Mr. Loulou.
Furthermore, the Group intends to form long-term partnerships with one or more universities in Quebec and Ontario to spearhead innovation in the field of fibre-based biomaterials.