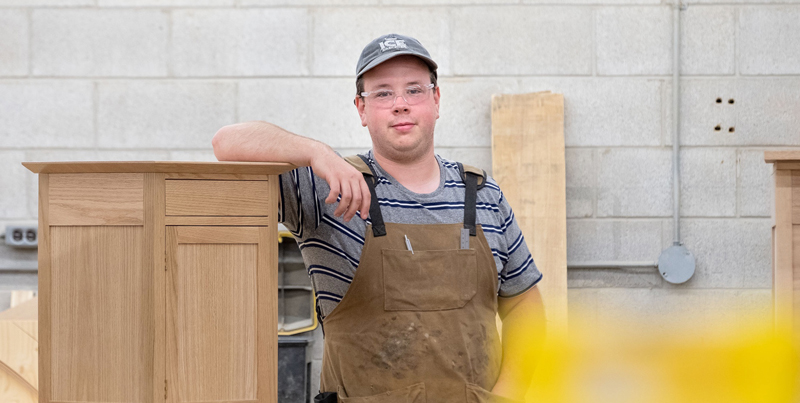 Photo: Contributed

Georgian College is inviting employers to a special informal meet-and-greet with its Cabinetmaking Techniques students on July 28, at the Barrie Campus.
This is a great opportunity for employers to check out the learning lab, view student projects, and meet students who will be graduating this fall. Refreshments will be served.
There is a great demand for employees in wood manufacturing and Georgian College has 15 soon-to-be graduates who will be able to help meet that demand.
"Our students are eager to continue their journey with meaningful employment in businesses such as wood shops, kitchen cabinet shops, display shops, wood CNC, and stair construction.
"They're willing to re-locate but would love to work in the following regions:
- York
- Muskoka, Haliburton
- Simcoe
- Centre Wellington
- London
- Toronto
- Algoma area
If your business is located in one of these regions and you would like to meet our soon-to-be graduates, please join us from 2-4 p.m. on July 28, at the Centre for Skilled Trades (F Building), Barrie Campus, One Georgian Dr.

Download PDF