U.S. News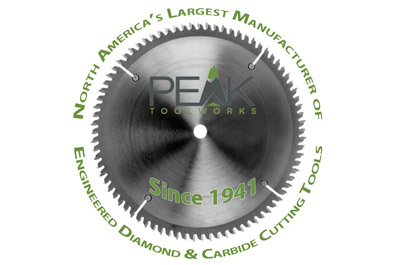 Peak Toolworks (Peak) has announced its acquisition of Expert Die Inc. in Dalton, Georgia.
Peak has strengthened its presence in the southern U.S. with this brick and mortar-sharpening site; now with 12 locations across North America. The addition of another Georgia plant creates new opportunities to serve Peak's customers engaged in cutting and machining metal, wood, plastics and composites throughout the southern industrial base, particularly in Georgia, North Alabama, North Mississippi and Eastern Tennessee.
The additional Georgia location capitalizes and builds on each company's success in the local market, where they both have a loyal customer base. It enhances Peak's ability to grow, while enabling the company to continue providing its customers with superior service, exceeding customer expectations for quality and reliability with innovative products.
Kerry Buskins, CEO and president said, "We are thrilled for this partnership with Eric and Dawn Barr and the entire team at Expert Die. Expert Die has been in business since 1993 and over the past 30 years has established a very enviable reputation for quality and customer service.
"Peak Toolworks is a people centric organization and I have had the opportunity to meet their entire team. I am both impressed and inspired by their enthusiasm for our mutual future and their excitement to continue their great track record of success with Peak."
Expert Die Inc. is a natural fit within Peak Toolworks. Both companies are leaders that have "evolved with the times to deliver modern, practical solutions to meet the needs of clients throughout a range of industries".
Eric and Dawn Barr added, "The partnership of Peak Toolworks and Expert Die will expand the capabilities of both companies and benefit our customers and employees. We are excited to bring the best of these two North America's companies together offering the best in quality, service and cutting tools not only to the Southeast but nationwide."
This is Peak's second acquisition in 2022. In February, Peak acquired a facility in Elkhart, Indiana to expand its business in the Midwest. With an additional facility in Dalton, Georgia, Peak has 12 facilities across USA and Canada and is North America's largest manufacturer of engineered diamond and carbide cutting tools.