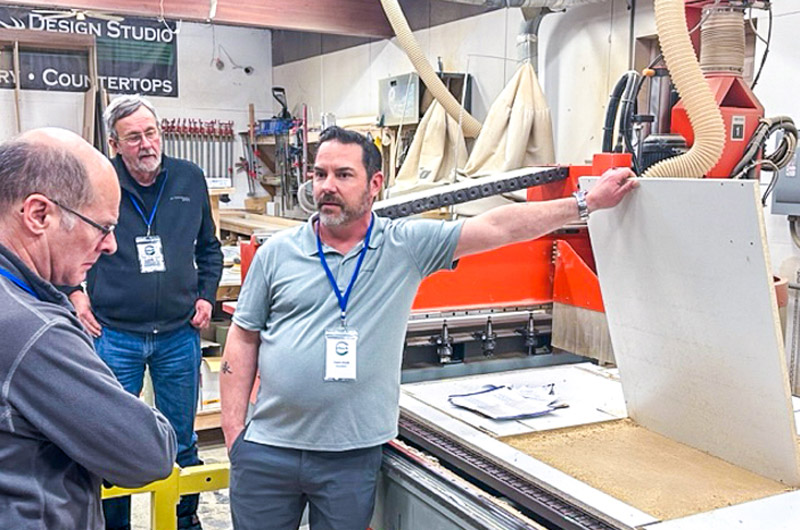 Photo: Chaulk
Trevor Chaulk tours media & industry partners around the facility.
It's a new era for Chaulk, formerly Chaulk Woodworking, which has delivered high-quality custom projects for countless customers and partners within Haliburton County and beyond.
"We've refined our business to meet the needs of our customers and partners offering custom cabinetry and design," says Trevor Chaulk, president.
"We continue to offer those services but recognize the changing landscape of the industry. We're going head-to-head with the big box stores and offering industry-leading products. We felt it was the perfect time to launch a refreshed logo and website, which reflects our continued evolution."
The Chaulk production facility is home to state-of-the-art technology enabling the manufacturing of precision cabinetry.
Starting this spring, Chaulk will be offering even more flexibility with a new eCommerce component that will be added to shopchaulk.com, which will address additional functionality and options asked for by their customers and partners.
Chaulk is located in Minden, Ontario and offers everything from Kitchens, bathroom, home office, garages and more.