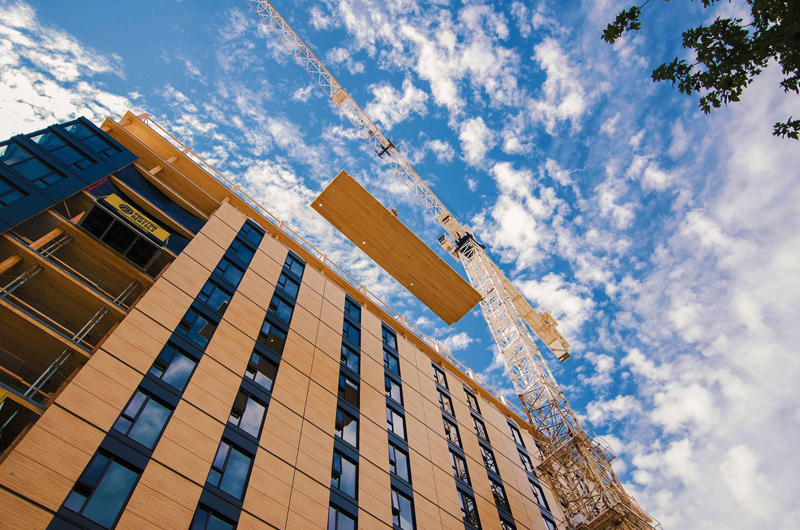 Photo: Structurlam
Structurlam has filed for bankruptcy protection.

Structurlam Mass Timber Corporation, the leading mass timber manufacturer in North America, has announced it has entered into a stalking horse asset purchase agreement (the "APA") with Mercer International Inc. ("Mercer") to sell substantially all the Company's assets in British Columbia and Arkansas for U.S. $60 million.
In conjunction with the APA, the Company has voluntarily filed petition for relief under Chapter 11 of the U.S. code ("Chapter 11"). Recognition of the Chapter 11 proceedings will be sought in the Supreme Court of British Columbia shortly thereafter.
The APA is subject to higher and better offers as part of a court monitored auction process. In addition, the company secured a C $7.5 million debtor-in-possession ("DIP") facility from the Bank of Montreal to fund its operations throughout the court process.
"I am delighted and grateful for Mercer's vote of confidence in Structurlam and in its leadership in the mass timber industry. It is especially rewarding given the difficult period the company has had since suspending its operations in Arkansas mid-January, and it will help in normalizing the plant operations going forward," said Matthew Karmel, CEO of Structurlam Mass Timber Corporation.
Structurlam is the leading North American provider of mass timber solutions for construction and industrial markets in Canada and the U.S. Its structural laminated mass timber and industrial products include CrossLam CLT cross-laminated panels, and GlulamPLUS glue-laminated columns and beams.